Vehicle accidents are rampant worldwide. According to the World Health Organization (WHO), about 1.3 million deaths result from road traffic collisions each year. Also, 20 to 50 million people have either non-fatal injuries or disabilities due to road accidents every year. These facts and figures show that accidents are inevitable.
It's good that amid the vehicle accident, you have managed to stay alive. However, there are crucial steps you need to take to handle the situation. And there are a lot of things to do in dealing with the accident's aftermath. Even before you own your car and get your insurance, you must be well aware of your responsibilities as a driver.
That said, here are legal steps to take after a sudden, unexpected vehicle accident:
1. Ensure safety first
Safety is a top priority. Yes, you must have already compromised your safety after the car accident. However, have the utmost safety in mind to avoid worsening the situation. It's good that you've managed to come out alive. But in most cases, you'll be disoriented right after the crash. For this reason, take a deep breath, try to focus, and stay calm. Go somewhere safe by getting out of your car or pulling it over to a safer area.
2. Get in touch with the police
The next course of action is to call the police as soon as possible. In most states, an individual must report the incident as a legal requirement. You need a police officer to handle the situation immediately. But apart from this, the officer will make an accident report. This report details the exact incident and the parties involved. Be sure to obtain the officer's contact information, as you need this report for future legal actions.
3. Secure the incident details
During the incident, you must be well-aware of the situation. Be sure to get as many details as possible about the vehicle accident. Here's what you need to obtain:
The party involved in the accident (name, phone, address, driver's license, insurance, and plate number)
The incident itself (date and time of the accident, the road condition, and the street)
Vehicle condition (take a picture of the damages)
Your personal injury (take videos and photos of your injury)
Witnesses (record their testimonies)
4. Contact the insurance 
The next course of action is to contact the insurance company. Whether you have high-risk car insurance or regular auto insurance, you must be able to talk to them. Even though you aren't at fault, try to check your insurance policy, including your coverage and exclusion.
In addition, your insurance will be able to provide you with information about the insurance carrier of the party at fault. Lastly, make sure to contact the other party's insurance and inform that one of their drivers has got involved in an accident and may be held responsible.
5. Seek medical treatment
It's vital to have a medical checkup and seek medical treatment after the vehicle accident. Even though your injury isn't severe, you still need to have yourself checked. While you're at it, make sure to have a copy of your medical report and keep receipts of your medical expenses. They are vital for filing an insurance claim and seeking proper compensation.
6. Hire a lawyer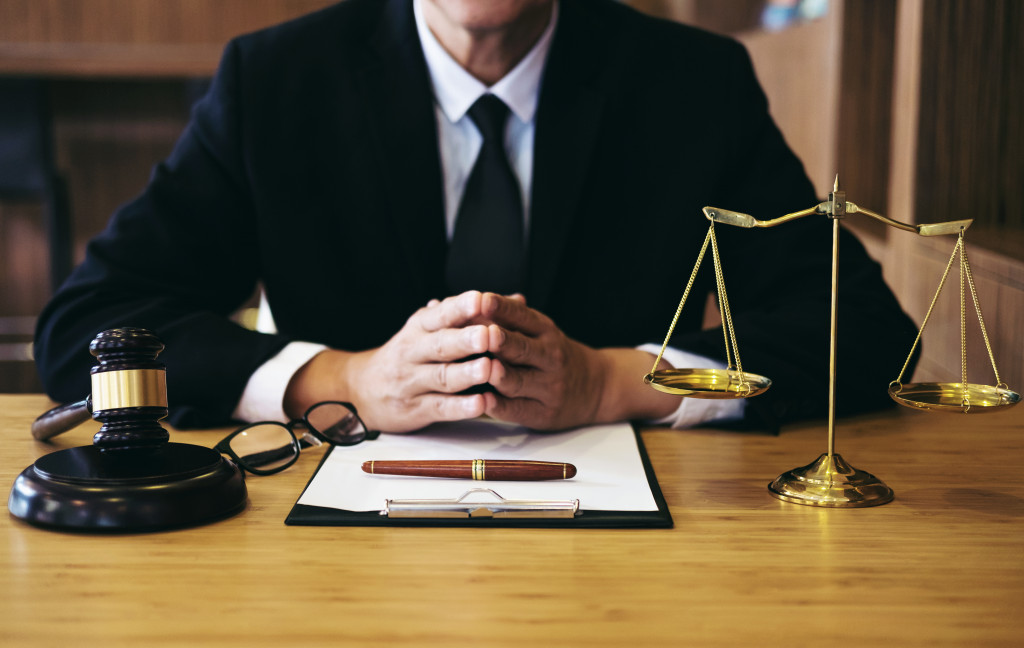 A crucial part of the overall equation is to consider hiring a lawyer. Do so if and when you have suffered from a personal injury and incurred damages. You have to get an attorney if you know that the other party is at fault.
There are two possible outcomes when negotiating with the other party: settlement or lawsuit. First, you and your lawyer may set a claim, and the other party will agree to pay. If there's no dispute or disagreement, both parties can immediately reach a settlement. However, if the other party disagrees, you can proceed with filing a lawsuit.
When you bring this personal injury case to the court, it's the court that will decide. If your case prevails, you'll get proper compensation from the party at fault.
At this point, you now know what to do right after a vehicle accident. Be sure to follow the crucial steps outlined above, from ensuring safety first to contacting your insurance down to filing a claim. In addition, it's best to work with a highly reliable lawyer who can help you deal with the accident's aftermath. Your hired attorney will help you file a lawsuit if necessary and seek proper compensation for your injury and damages. With all these in mind, you'll be able to rise above your situation.