If given two words to describe Emily Nelson, I'd say sweet and simple. Married to Jordy, wide receiver for the Green Bay Packers, it would be easy for Emily to get swept away by the excitement and glam of the NFL, but she and Jordy remain grounded and humble.
Emily describes her life as "normal," explaining the attention her family draws from a crowd is temporary. The 29-year-olds remain focused on family and their faith.
And so it begins
Emily and Jordy were both raised in a small Kansas town, 20 minutes north of Manhattan, a city located in the northeast part of the state. They've known each other since they were 5 years old. Emily explains the two began going out in 7th grade, although they officially began dating at the end of their freshman year of high school.
"We went to the same church. Our families lived three miles away from each other so I saw him a lot," adds Emily. They graduated together, in a high school class of less than 70.
Jordy went off to play football at Kansas State and Emily chose a small private college two hours south where she played basketball and earned her teaching degree. The couple lived apart for three years. When it was time for Emily to student teach, she took a position in Manhattan, Kansas, where Jordy was still in school.
"We stayed together the whole time, but it was probably the best thing we could have done. We were able to be our own people, to make our own friends and to find ourselves a little," says Emily.
Emily and Jordy got married in 2007. He finished out his senior year of football while she taught kindergarten. In 2008, the Green Bay Packers selected Nelson as their second round draft pick.
When asked if they suspected Jordy would be drafted, Emily explains it became more likely his last year at Kansas State.
"I suppose most guys in the back of their mind hope they'll be able to play for the NFL, but I don't think Jordy thought much about it until he had such a great senior year," says Emily.
Jordy has since become a fan favorite and it looks like the Nelsons will be calling Green Bay home for a few more years. This summer, the wide receiver signed a four-year contract extension with the Packers.
"There is never a true guarantee but we love it here. We hope Jordy plays his entire career with the Green Bay Packers," adds Emily.
With all the publicity that comes with being a professional football player, it's sure to change you, at least a little.
"The experience, if it has changed us, it's for the better. It brought both of us out of our shell a little bit," says Emily. "Being away from home has forced us to be our own couple—our own family—and establish ourselves, but at the core we are still the same people."
Family life and making friends
When asked about her typical day, Emily says her days are full. The Nelson's 4-year-old son, Royal, keeps her busy. She makes time for a workout but also looks for an opportunity to get out of the house almost every day.
"Royal is very social so when he wakes up he wants to know where we are going, who we are seeing and what friends he gets to play with," says Emily. "Most days include something fun for him."
Emily and Royal get together with other Packers wives and children for playdates and to watch away games. Jordy and Emily will go on double dates with other couples on the team, but the two have also made friends off the field.
"We've met people through church and we'll get together with our neighbors. It's nice to have people outside of the organization you can socialize with too," she adds.
The Nelsons are also focused on their faith.
"We want to live every day for the Lord—the day he gives us—and be good stewards," adds Emily.
Football season and off-season
While it's Jordy's job to provide entertainment during the Packers games, Emily explains having a professional football player for a husband is as if she accepted a job, too.
During football season, Emily jokes she runs a bed and breakfast. Friends and family come and stay with them for nearly every home game. The first few years she stressed out about having guests, cleaning like crazy before and after every visitor, but she now tries not to sweat the small stuff.
"It's fun. I do like to cook and entertain while people are here because I feel like this is their vacation. I want them to have a good experience and enjoy their time," adds Emily.
Emily attends all home games. She's usually found somewhere in the stands, although she might sneak indoors on the especially cold days. She skips most of the away games, unless she has a friend in that city that she wants to visit.
The season is busy with events and fundraisers they or someone within the Packers organization support.
Besides traveling for away games, Jordy's hours are quite similar to a "normal" job. He's gone most days from 7 a.m. to 5:30 p.m. Tuesdays are his off days, which the Nelsons reserve for family time.
"Luckily his time is pretty scheduled, so you know how the week is going to look and we can plan around that," Emily adds.
Off-season is quieter for the Nelsons although Emily says they still keep quite busy. Now that Royal is in preschool, picking up and traveing somewhere on a whim isn't as easy as it once was. She explains the family typically goes to Kansas for a week or two when the season is over and again for four weeks before training camp begins.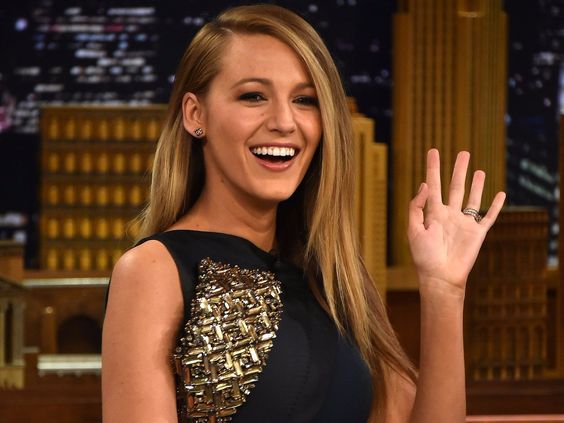 Getting out and giving back
While Green Bay adores the Packers, Emily says they are used to seeing players around town and usually give them their personal space. When outside of Green Bay, the request for pictures and autographs can be overwhelming at times.
"He would sign autographs and take pictures with fans all day if he could. If we are in a place that it is OK for that to happen or if it's a special situation he does it, but there are times when he can't take attention away from what's going on," she says.
Emily explains Royal has picked up on the attention his dad gets. She laughs, "During the season he'll call him 'Jordy' instead of 'Daddy' because that what he hears everyone else calling him."
With so many people and organizations vying for attention, the Nelsons have had to choose where to concentrate their efforts. They selected Young Life Green Bay.
Young Life Green Bay, a Christian organization, works with middle and high school students, offering them positive and faith-based experiences to help the children find their way.
The Nelsons support Young Life Green Bay in their fundraising efforts. They matched the amount made at the organization's fall fundraiser and proceeds from the Charity Softball Game went to Young Life. The last few years the couple has also donated money for each catch Jordy made, presenting a check to Young Life Green Bay at the end of the season.
"Jordy and I are trying to bring awareness to Young Life—it's an organization many people probably don't know much about," says Emily. "We were involved in a similar organization growing up and it can make a huge impact on a kid's life."
They've also supported organizations within the community, including House of Hope, St. John the Evangelist Homeless Shelter, Freedom House and Paul's Pantry, in various ways.
Looking forward
There is a saying that suggests, "You can take a boy out of the country but you can't take the country out of a boy." This is true for Jordy Nelson. While a career in the NFL has brought out so many memorable moments and experiences for the couple, football doesn't define the two.
Looking to the future, after Jordy's football career is over, the Nelsons intend to move back to Kansas. Jordy wants to work on the family farm. They hope to have more children and let farm life instill the same work ethic in them that Jordy developed.
"It's nice he has something to go to. It is something many players struggle with—they don't know what they are going to do post-football. And, unfortunately some are thrown into it quite suddenly and aren't expecting it," she says.
They have a piece of land waiting for them in Kansas, whenever it's time for Jordy to hang up his receiving gloves. Emily imagines a home with a big garden, fruit trees and small animals running around.
"We will be sad to leave because we've made a lot of great friends here and we love where we live—we'll just have to come back and visit," she adds.
Up Close and Personal
How do you stay fit?
I see a trainer and I schedule fitness into my day. My goal is to stay in shape and be healthy.
What do you like to do in your spare time?
I like to cook and bake. My son has a lot of food allergies so I spend a lot of time tweaking recipes.
Do you have any hobbies?
I sell Scentsy so I do home parties. Because I don't consider myself an extrovert, it helps get me out of the house, meet people and become more comfortable standing in front of a group.
What is your favorite movie?
"The Holiday." I always try to watch it around Christmas time.
What is your favorite place to travel?
Colorado. I like the mountains and the fresh air. We do love to travel but there isn't one place we go to consistently.
Where did you son's name Royal come from?
It is actually a combination of our dads' names. My dad's name is Royce and Jordy's dad is Alan so we used the beginning of both of their names.