If you're looking for an unforgettable travel experience, South America should be top of your list. This vast continent is home to some of the most diverse and stunning landscapes on Earth and a wealth of cultures and traditions that are sure to fascinate you. From the towering peaks of the Andes to the vibrant streets of Brazil, there's so much to explore in South America.
And while the continent's major cities and attractions are definitely worth a visit, sometimes it's the lesser-known places that offer the most memorable experiences. If you're looking to get off the beaten path and discover some hidden gems in South America, here are a few suggestions:
The colorful streets of La Boca, Buenos Aires
La Boca is a neighborhood in Buenos Aires known for its colorful streets and vibrant culture. Thanks to its charming architecture and exciting history, the area is a popular tourist destination. La Boca was originally settled by Italian immigrants, and the neighborhood retains a strong Italian influence to this day. Visitors can enjoy browsing the local shops and restaurants or stroll through one of the many parks and public spaces. La Boca is also home to several art galleries, making it the perfect place for a day of exploring and discovery.
The ancient ruins of Machu Picchu
Machu Picchu is an ancient ruin located in Peru. It's one of the most popular tourist destinations in South America, and for a good reason – the sights are breathtaking. Machu Picchu should be at the top of your list if you're looking to explore some of the lesser-known gems in this region.
One of the best things about Machu Picchu is that there's something for everyone. Whether you're interested in history, culture, or just want to take in the stunning views, this place has it all. And with so much to see and do, you could easily spend a few days here exploring everything the site offers.
The stunning beaches of Fernando de Noronha
The beaches of Fernando de Noronha are often referred to as Brazil's best-kept secret. This archipelago off the country's northeastern coast is home to some of the most gorgeous beaches in the world, and its clear turquoise waters make it a popular spot for snorkeling and diving.
If you're looking for a more off-the-beaten-path beach destination in Brazil, consider Praia do Prea. This secluded beach is located in the state of Rio Grande do Norte. It is known for its dramatic cliffs, lush vegetation, and tranquil waters.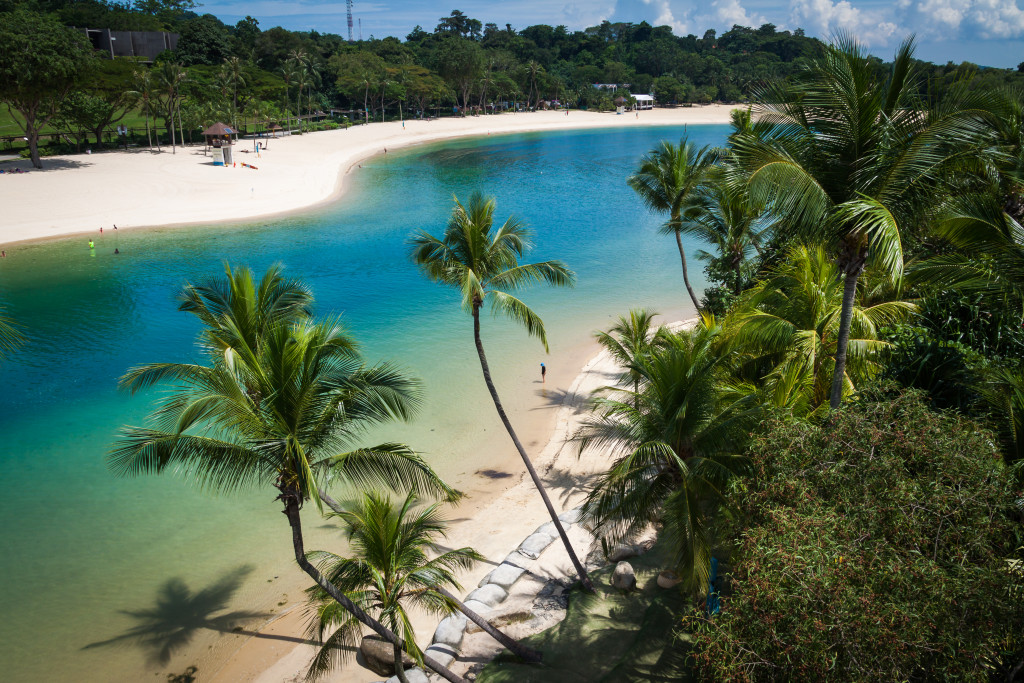 Comuna 13 neighborhood of Medellin
Comuna 13 is a neighborhood located in the Medellin metropolitan area of Colombia. The site is known for its graffiti, street art, and vibrant nightlife. Visitors to Comuna 13 can enjoy exploring the many different murals and pieces of public art. They can also visit the numerous bars and clubs that line the streets. The neighborhood is also home to several small businesses and restaurants, making it a great place to explore Colombian culture. You can also join a graffiti tour to visit one of the must-see places in Colombia. You can learn about the history of the place and how the people rose from the ashes.
The awe-inspiring Iguazu Falls
The Iguazu Falls are a must-see for anyone visiting South America. These awe-inspiring falls are located on the border of Brazil and Argentina and are easily accessible from both countries. Visitors can enjoy stunning views of the falls from either side of the border and from boats that take passengers right up to the edge of the falls.
The vibrant markets of Mercado Central, Santiago
The Mercado Central (Central Market) in Santiago is a must-see for visitors. This vibrant market is home to an endless array of stalls selling local produce, handicrafts, and souvenirs. Be sure to wander the narrow aisles and explore all the stalls for some of the best bargains in town.
You can also head to the area known as La Vega Chica where you'll find several small, family-run businesses. This is the perfect place to pick up some souvenirs or try out some traditional Chilean cuisine. Don't forget to bargain with the stall owners for the best prices!
The beautiful colonial city of Santa Cruz de la Sierra
Santa Cruz de la Sierra is the gateway to Bolivia's Amazonian rainforest. This little-known destination is perfect for nature lovers and adventure seekers alike.
Just a short drive from Santa Cruz is the Madidi National Park, where you can spot an amazing variety of wildlife, including monkeys, sloths, and parrots. There are plenty of opportunities for hiking, mountain biking, and river rafting for the more adventurous types.
If you're looking for a truly unique South American experience, Santa Cruz de la Sierra is your place.
So, if you're looking for a little bit of adventure and want to explore some of South America's hidden gems, be sure to add these destinations to your list. You won't regret it!