Have you ever noticed how some clothing items look good on both men and women? This is because they are unisex! Unisex clothing can be a great way to shake up your wardrobe and try new styles. This article will show you how to style unisex clothing so you can confidently rock the look.
Start with the basics.
Beginning your wardrobe with a classic combination of a white T-shirt, jeans and sneakers is an unbeatable fashion foundation. White T-shirts are timeless staples that can be dressed up or down depending on the occasion, while jeans are a must-have for their versatile styling options.
To finish off the look, choose a comfortable pair of sneakers that pull everything together and support all-day wear. This simple ensemble is ideal for everyday dressing and an effortless style upgrade whenever you need it.
Add some edge with a leather jacket or ripped jeans
A leather jacket can easily amp up any outfit, making it look and feel more stylish. Whether you choose a classic moto or blazer style, the leather adds sophistication while being edgy at the same time.
Ripped jeans are another great way to add a touch of edge to a look. Distressed denim is an excellent alternative to traditional jeans, giving a worn-in look that looks great with any basic tee, comfy sweater, or a dressy blouse.
The most flattering ripped jean is strategically ripped (not too much!) and often in the back of the leg – definitely not over the knees! So why not give your wardrobe an unexpected twist with some leather and distressed denim this season?
Experiment with patterns and colors
Regarding unisex clothing, patterned pieces can be some of the most fun and daring. Floral prints, geometric shapes, stripes – you name it! Think outside the box with bold colors usually associated with either gender, such as pink for men or blue for women.
You can also try incorporating basketball streetwear for a more relaxed, sporty look. Whether a basketball jersey or basketball-inspired tees, these items can be a great way to show off your style while still looking cool and stylish.
These unconventional combinations can make the most statement-making looks and turn heads. Whether you stick with more traditional patterns or go for something more daring, clothing is a great way to express your style and personality.
Play with proportion
Playing with proportions is one easy and fun way to add a stylish twist to any outfit. Incorporating an oversized top with tight bottoms is an on-trend look that will turn heads. This versatile mix allows you to experiment with different textures and colors for one-of-a-kind combinations.
Whether you prefer voluminous blouses or sweaters, choose a top that stands out from the rest and pair it with your favorite jeans, leggings, shorts, or skirts. With this eye-catching fashion look, you'll be able to stand out from the crowd!
Androgynous looks can be sexy too.
Androgynous fashion has been causing waves in the fashion world for some time and is becoming a popular go-to style for many. Androgynous looks can be effortlessly sexy, too, with tailored blazers, button-downs, and slacks being the perfect combination for a chic and slightly mysterious look.
Blazer suits are incredibly on trend right now – whether you wear them as a complete set or piece them together with different pieces from your wardrobe. An oversized blazer with tailored trousers always makes a remarkable statement – be sure to add your personal touches too! Accessories such as sunglasses, hats, or bags will take your androgynous outfit to the next level.
Accessorize to add your personal touch
Adding accessories is a fun and easy way to express yourself through your wardrobe. Incorporating different elements, such as fedoras, statement jewelry, and scarves, can take an ordinary outfit to the next level.
Fashion-savvy individuals usually find ways to personalize their look while staying on trend; accessorizing with understated or bold pieces is a great way to make a statement. While it's essential to keep the overall feel of the look in mind when combining textures and patterns, the right mix can pull any outfit together for an individual style that is truly one-of-a-kind.
Have fun with it!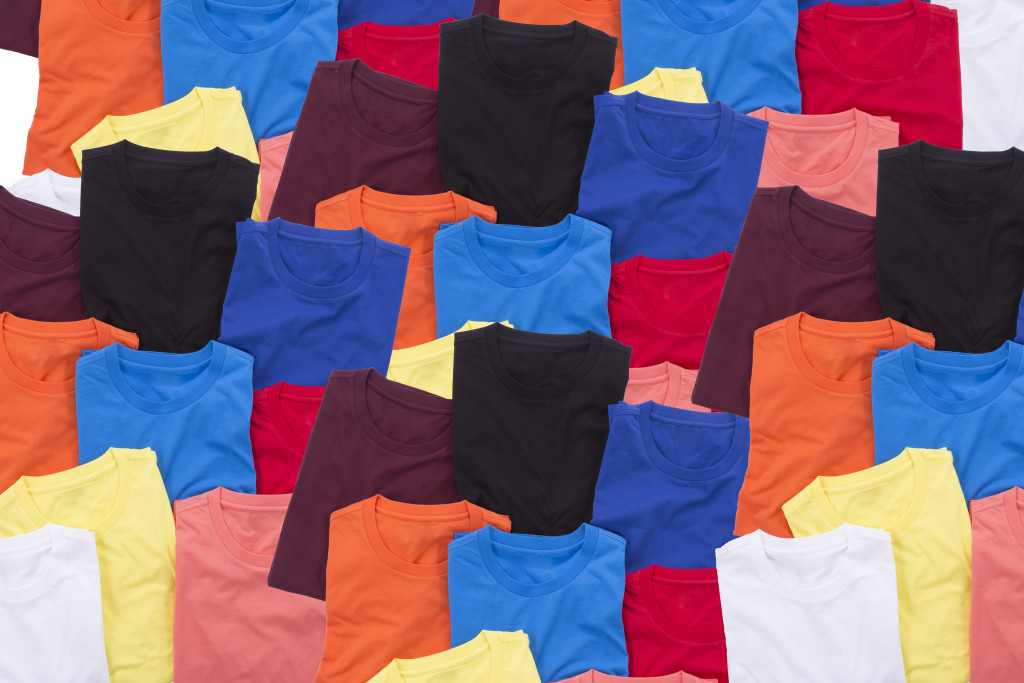 Clothing is a fantastic opportunity to show off your unique style and express your personality. Don't be afraid to have a bit of fun with it! From bold, vivid colors to classic, timeless silhouettes, from sustainable fabrics to emerging trends – there are so many options for choosing what you wear.
Take time to experiment and find what works for you – whether chic and classic, fun and vibrant, or cool and edgy – the choice is yours! Clothing does not just have to be functional; use it as a tool of self-expression and make an impression no matter where you go. Have a blast with your wardrobe – you never know who or where you might inspire.
With these tips in mind, you should be well on your way to nailing the unisex clothing look. Remember to have fun with it and experiment until you find what works best. Clothing is meant to be enjoyed, so go out there and enjoy putting together some great unisex looks!