When it comes to men's fashion, it's typically a different-strokes-for-different folks kind of thing. What's cool to some might not be for others. The thing about fashion trends is they easily come and go. And different aspects of a man's life also have their own trends that somehow crossover into a man's personal style.
For instance, a lot of men wear sports jerseys on a regular day even if they're not going to any game. Or how some men have taken to wearing Giro Union specs even if they're not going skiing just because they find them stylish enough for everyday wear. And don't even get us started on those Jordans. A lot of men have been copping Js and wearing them for any and all occasions.
The point is, fashion is very subjective. It depends on what you think is cool or not.
If your sense of fashion is the timeless stylish type, you came to the right place. Here are some must-haves for men to stay classy and stylish at all times:
1. Sports jacket
A lot of guys don't wear sports jackets, but they make a world of difference if you want to be considered stylish, even if you wear one with jeans. We recommend going with a navy blue or gray jacket for greater versatility.
2. Light blue button-down shirt
While most folks will argue that a white button-down shirt is more versatile, it is also quite common and will make you mostly blend in with the others. If your goal is to stay classy and stand out, we recommend going with a shirt in a light blue shade.
3. Good quality plain shirts
Plain tees made of great quality material will mostly go well with any pair of pants you own, especially those that come in neutral colors. They give you an elegant yet hip vibe that will stand the test of time. You can choose to be a bit bolder with colors but you should definitely get a white and navy shirt and include them in your closet must-haves.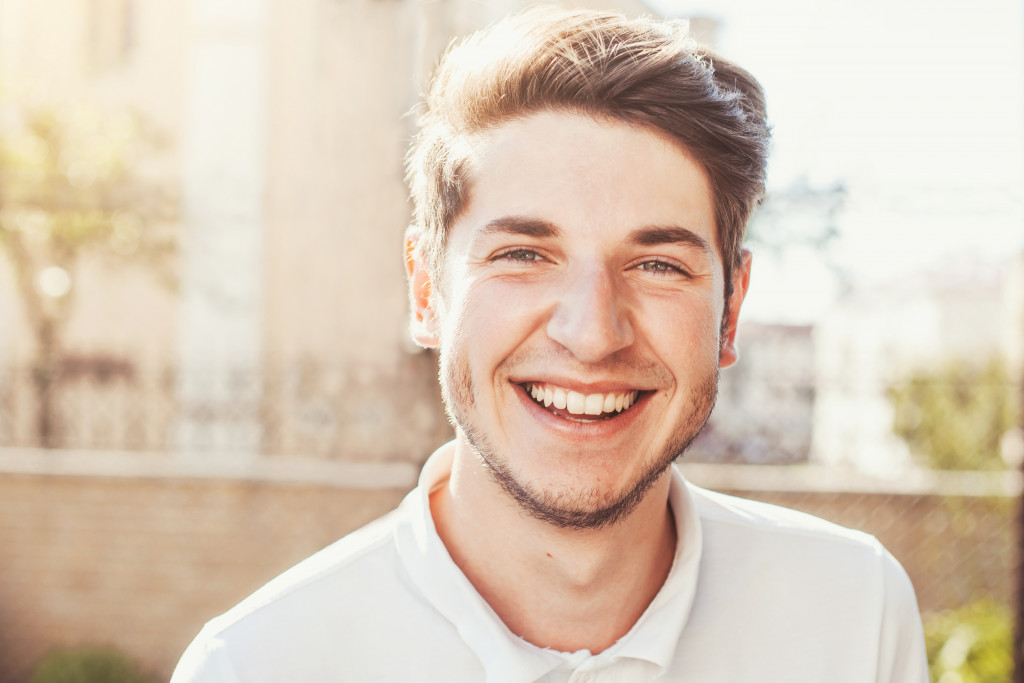 4. Denim or bomber jacket
Some folks think that a denim or bomber jacket is outdated but you'd be surprised at the timeless look they can give you. They can be worn over almost anything, like a plain shirt, plaids, sweatshirt, or a simple tee. It makes you look very casual but still in control. They make you come across as a man with impeccable style.
5. A pair of blue wash denim jeans
For those days when you're feeling very relaxed and casual, you will need a decent pair of blue jeans. They are very versatile and can be paired with a clean button-down shirt, trendy crew jumpers, a plain shirt, and just about any pair of shoes.
6. Gray or navy chinos
If you're not a fan of jeans yet want the same versatility and comfort, go for a pair of slim chinos instead. Just like jeans, they go really well with any top and shoes. You can wear them to work or when you're just getting together with the boys to hang out. You won't feel overdressed or underdressed for any occasion.
7. A pair of chino shorts
Chino shorts are a more comfortable version of chinos. They're especially great for spending a sunny day at the beach or park. If you're the type of person who loves wearing shorts and wants to be stylish, grab a pair or two of chino shorts. You definitely won't regret it.
8. A pair of white minimalist sneakers
While tan lace-ups and loafers are a staple in any man's shoe closet, we also recommend getting a pair of good-quality simple white sneakers. They go well with almost anything in your wardrobe. Just make sure to keep them clean at all times.
9. Metal bracelet wristwatch
Most men aren't into jewelry as women but if there's one piece of accessory any man should have, it's a good quality wristwatch with a metal bracelet. Even if it's not expensive and fancy, they do give off a stylish and elegant vibe.
10. A pair of wayfarers
Top off your look with a pair of sunglasses that have stood the test of time. While aviators may make you feel like a young Tom Cruise, we're leaning a bit in favor of a pair of wayfarers as they go well on any occasion, whether it's a formal event, a casual afternoon escapade, or a more sporty activity.
Even if you think you're not as stylish and trendy as the next fashionista, that's alright. Put together two or three of the above-mentioned items and you're already sporting a classic look. At the end of the day, more than the clothes you put on, it's really the attitude and confidence you exude that makes you stand head and shoulders above the rest.