Women are taking over the workforce and proving they are just as capable as men. Even though women are paid unfairly, they still manage to make a name for themselves. There are many businesses that any busy woman can open.
These businesses cater to the 8-to-5 lifestyle, and you can profit from these businesses as long as you're willing to spend two to three hours after work. So here are five of the best businesses busy women can open.
Wedding Organizer
Weddings are still at an all-time high in the United States. There were 1.93 million weddings that occurred in 2021, and more are expected to happen this year.
You can start by planning weddings for your friends and family. Once you get the hang of it, you can start taking on clients. The average wedding planner charges $2,000 per event. So if you do two weddings monthly, that's an extra $4,000 in your pocket! The best part is that you don't need to do as much work as other businesses.
If you don't want to be an organizer, you can rent out wedding dresses instead. Brides are always on the look for luxurious bridal gowns for their wedding. You can start your bridal boutique or rent out dresses from high-end designers. Both of these are excellent options for you!
Lifestyle Blogger
Blogging is a great way to share your experiences and connect with like-minded people. For example, if you're a busy woman with a hectic lifestyle, you can start a blog about it. Write about your day-to-day life, give tips on managing a busy lifestyle, and review products that make life easier. You can even collaborate with brands and get paid to promote their products on your blog. The average blogger earns $1 per 1,000 pageviews. So if you get 100,000 pageviews per month, that's an extra $100 in your pocket!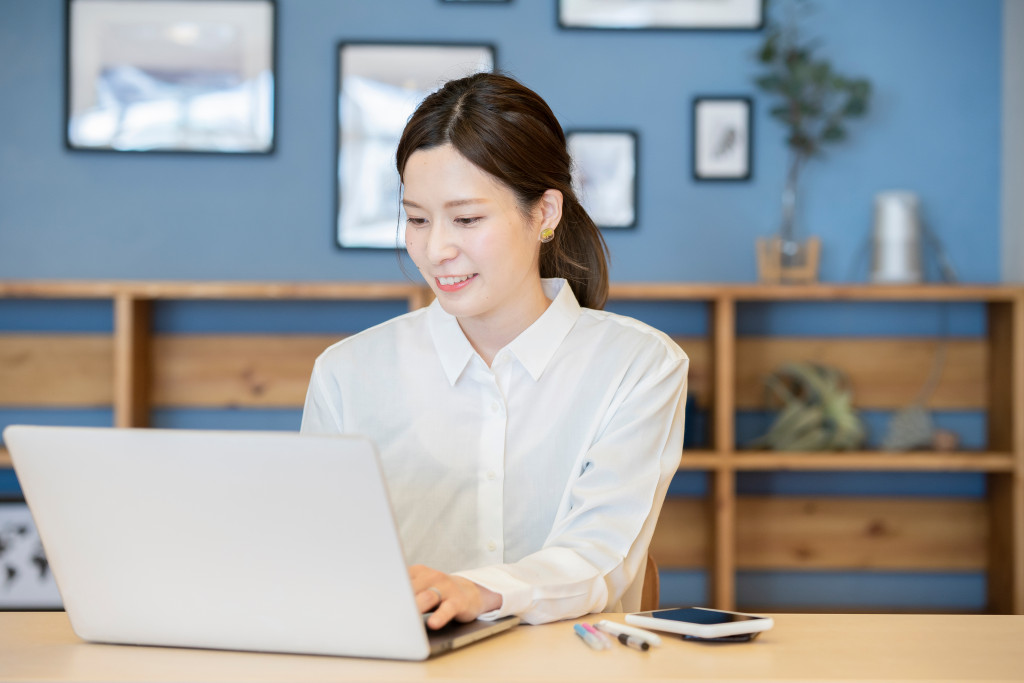 Luxury Handbag Rental
There's no denying that women love handbags. The average woman owns six handbags and spends $1,600 on them every year. But what if there was a way to cut down on that cost?
Luxury handbag rental is an excellent business for busy women. You can start your own handbag rental business and charge women a monthly fee to rent designer handbags. The best part is that you don't have to spend much money to start. You can find designer handbags on consignment or at thrift stores.
Errand Services
Many people don't have the time to run errands, such as going to the post office or grocery store. So that's where you come in! You can start your errand service and charge people a fee to do their errands. The average person is willing to pay $20 for someone to do their errands. So if you do ten errands daily, that's an extra $200 in your pocket!
Selling Handicraft Items
If you like creating things, you can start selling your handicraft items. You can sell your items online or at local craft fairs. There's a vast market for handicraft items, so you're sure to find buyers for your products. The market is worth billions of dollars so by joining this market. You can get a piece of the billion-dollar pie.
These are just five of the many businesses that busy women can open. With a little bit of effort and time, you can easily make a profit from these businesses. But there are some traits you need to have before you start these businesses. First off, you need to be patient.
Patience
Every business demands patience. It takes time to get clients and generate revenue. Without patience, your business can quickly fail. If you want to build your patience, consider doing meditation and yoga.
Meditation and yoga will help you calm your mind and body. They're excellent for reducing stress and anxiety. And when you're less stressed, you'll be more patient.
Creativity
A successful business requires creativity. You need to be creative to come up with new ideas and solutions. If you're not creative, your business will quickly become stagnant. To increase your creativity, consider doing some brainstorming exercises.
Determination
Lastly, you need to be determined. You need to set your goals and work towards them. Without determination, you won't be able to achieve your dreams. So if you want to start a business, ensure you have the traits necessary for success. With these five businesses, any busy woman can find success!
There are many businesses that busy women can open. Once you know that you have the three traits above, you can succeed with any of these businesses. So what are you waiting for? Choose one of these businesses and get started today!