Since the gender pay gap hasn't closed yet, and women's rights worldwide can still use improvement, many little girls are probably wondering if they can make their dreams come true. In some countries, it's their gender itself that prevents them from pursuing certain fields, like sports. This is a sad reality that society must face and strive to change.
Thankfully, women-owned businesses are stepping up to make a change. Aside from promoting gender equality, they also encourage women and girls to be confident and body-positive. In turn, they create a culture of being whoever you want to be, without fear of being judged or discriminated against.
Empowerment should start at a young age. No little girl should ever feel that they're not good enough for their dreams. Below are the ways your business can uplift little girls all over the world:
1. Support Organizations that Promote Women's Rights
To strengthen your business's social responsibility, support women's rights organizations. It will help you spread awareness about women and girls worldwide who experience oppression and abuse.
Plan International is one organization worth supporting. They help girls from Africa and Asia overcome gender-based challenges. They call for the end of dangerous cultural practices, like child marriage. Therefore, pledging Plan International can make your business a symbol of hope to vulnerable young girls and women.
Often, businesses support organizations that align with their brand. A green business will support an environmental group, while a vegan brand will support an animal shelter or rescue farm. But you can also choose a cause that's simply close to your heart. There are no rules in being socially responsible. If you want young girls to become well-educated like you, you can support Built By Girls, which increases the number of girls in STEM fields. She Should Run is a good organization, pushing more women to run for office.
There are countless organizations to choose from, so use a CSR management platform to make the process easier. It lets you keep track of your donations and your employees to choose a cause to individually support, too. That way, even if you can't help every single women's rights organization, your team can support as many as it can.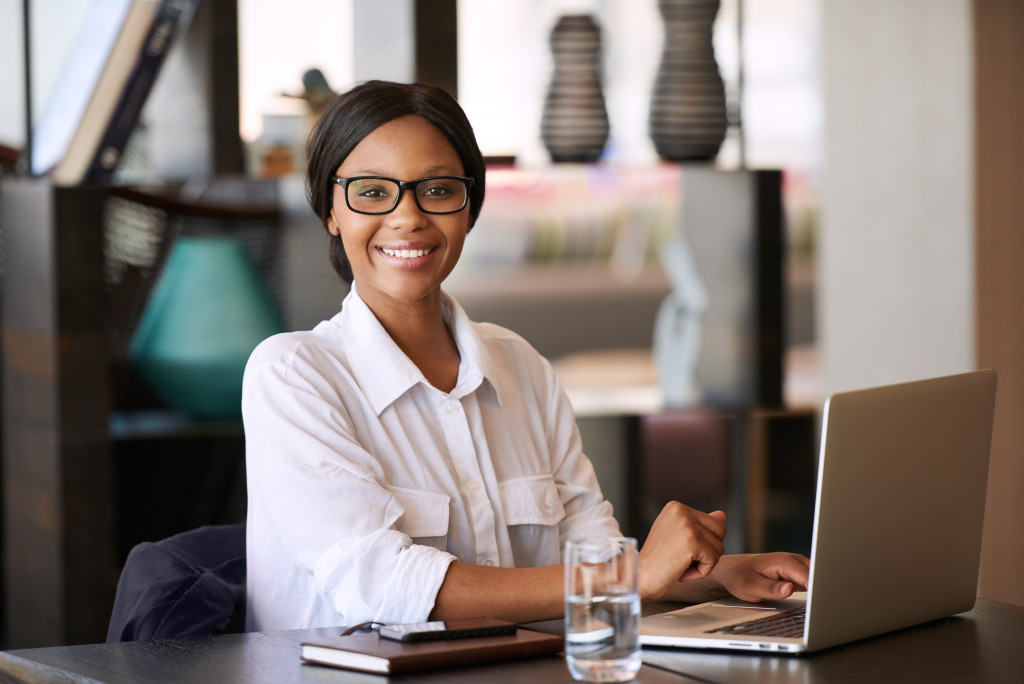 2. Make Role Models Out of Ordinary Girls
While supporting influencers and movie stars is also an act of empowerment, we should direct more attention to ordinary girls living ordinary lives, too. It will teach little girls that they don't need social media likes to feel powerful and loved.
According to UNICEF, over 131 million girls are still out of school. Women 15 to 29 years old are less likely than men of the same age range to get employed, educated, or trained. And one in 10 girls below 20 years old has experienced a form of violence. Businesses should also empower these kinds of girls because they might not have access to privileges and luxuries influencers and big-name celebrities enjoy.
3. Start a Sports Brand for Athletic Girls
If you love sports, consider creating a sports brand that will help increase women's participation in elite and recreational sports. Believe it or not, many girls in some parts of the world are prohibited from being athletes. Those nations believe that it is immodest for women to jump around and enjoy themselves. Moreover, since some sports require skimpy clothing, girls in nations under strict dress codes cannot engage in them.
Your sports brand can help women who choose to dress modestly venture into sports, too. This will address the problem of Muslim women being underrepresented in sports. You can show the world that modest clothing can also be sporty and that it's possible to perform at your peak without revealing sportswear.
This idea had come from the German-Lebanese collaborative brand SPARK. They make comfortable sports clothing for Muslim women to encourage them to play sports. Take inspiration from them, and you might be what the Muslim community in your region is waiting for.
4. Promote Confidence and Self-brand Through Beauty Brands
Destroy the idea that girls should always toughen up or act like boys to be empowered. Girls who value inner and outer beauty are just as empowered, too. Promoting this idea can help young girls embrace puberty and realize that their love for makeup or fashion isn't shallow.
You can start a line of adolescent-friendly cosmetics or kids' makeup for little girls who want to play dress-up. Let young girls unleash their inner Disney princess proudly.
Today's consumers expect businesses to be a positive force in society. Hence, if you can empower little girls worldwide, use it. Your advocacy will not go unnoticed. You can be the stepping stone of girls chasing their dreams.