There are many reasons why now is the right time to become a female homeowner. With interest rates at historic lows, there has never been a better time to buy a home. In addition, as the economy slowly begins to improve, more and more women are entering the workforce and becoming financially independent. This independence gives women the freedom to purchase a home without relying on a husband or partner.
Financial Independence
Women had come a long way since the days when they were expected to stay at home and take care of the house and children. Today, women are just as likely as men to have successful careers and are increasingly becoming homeowners. Now is the perfect time for women to become homeowners, as it can provide them with financial independence.
When you own your own home, you are in control of your finances, and you can build equity that can be used to fund your retirement or other goals. In addition, owning a home can give you a sense of stability and security that renting cannot provide. So if you have been thinking about becoming a homeowner, now is the right time to take the plunge. We promise you won't regret it!
Improved Economic Outlook
According to the National Association of Realtors, the percentage of female homeowners has been rising recently and hit an all-time high of 66%. There are several reasons for this trend, but one of the most important is the improving economic outlook for women.
In the past, women have been more likely to be employed in low-wage jobs and to have less job security than men. However, today women are just as likely as men to hold college degrees, and they are increasingly present in high-paying occupations. As a result, more women than ever before are in a position to purchase a home.
In addition, many women are now waiting longer to get married and have children, giving them more time to save for a down payment. Indeed, now is an ideal time for female renters to transition to homeownership.
Low-Interest Rates
Homeownership has always been a solid investment, but for women, the time has never been better to enter the market. Historically, women have been at a disadvantage when securing a home loan, but thanks to recent changes in lending regulations, that is no longer the case. In addition, interest rates are currently at an all-time low, making now the perfect time to buy a property. You can easily look for mortgage lenders on the internet and select the one that meets your requirements.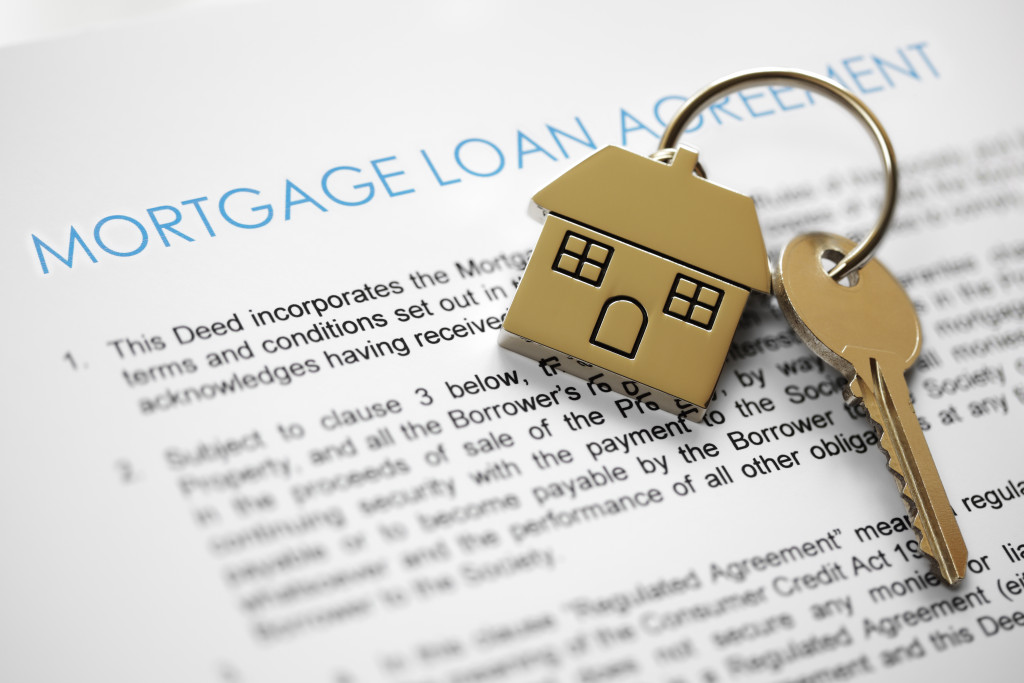 With low-interest rates, you can secure a loan with affordable monthly payments. So if you have ever thought about owning your own home, now is the time to make it happen. Don't wait any longer — today is the day to start searching for your perfect property.
Government Grants
The US government offers several grant programs to help women purchase a home. In addition, many private lenders offer special financing programs for women borrowers. The most well-known government grant program for female homeowners is the HUD Section 184 Indian Home Loan Guarantee Program. This program provides guaranteed loans for eligible Native American and Alaska Native women looking to purchase a home.
Other government grant programs include the Good Neighbor Next Door Program and the USDA Single Family Housing Direct Home Loan Program. These programs typically offer lower interest rates and down payment requirements, making it easier for women to qualify for a loan. With the assistance of government grants and private financing programs, there has never been a better time to become a female homeowner.
Tax Benefits
For years, the deck has been stacked against female homeowners. From the gender pay gap to the high cost of childcare, women have faced significant obstacles to homeownership. However, there are signs that this is changing. The recent tax reform bill doubled the standard deduction, which will help reduce the overall tax burden for many women.
In addition, the mortgage interest deduction has been retained, making it easier for women to deduct interest payments on their taxes. Finally, the new bill also created a brand-new deduction for qualified home equity loans, making it easier for women to reap the benefits of homeownership.
From improved economic conditions to flexible financing options, there has never been a better time to transition from renting to owning. With the tips mentioned in this article, you'll be on your way to finding and securing the perfect home loan. Don't wait — today is the day to start searching for your dream home.