Starting a career in fitness and health can be a gratifying experience. Not only will you be helping people to improve their lives, but you'll also be able to make a real difference in the world.
Generally, your goal as a fitness and health professional will be to help your clients or patients achieve their health and fitness goals. However, there are many different ways to do this, so you'll need to find the right career path. Here are seven careers in fitness and health worth considering:
Health coach
As a health coach, you will have the opportunity to help people reach their fitness goals and improve their overall health. You will work with clients to create individualized fitness and nutrition plans, and you will motivate them to stick to their goals. You will also provide support and encouragement during times of setbacks. A career in fitness and health can be both challenging and rewarding, and it is a great way to make a difference in the lives of others.
Fitness Trainer
Becoming a fitness trainer is a great way to combine your love of health and fitness with your desire to help others. As a fitness trainer, you will work with clients of all ages and abilities, helping them to reach their fitness goals. You will need to be well-versed in different types of exercise and be able to design safe and effective workout programs.
However, like any career, being a fitness trainer comes with risks. For example, your client can sustain an injury during your session. Or you might damage some gym equipment while working out. To protect yourself, you'll need to have liability insurance. A fitness trainer insurance will help you cover the costs of any damages or injuries that occur while you're working.
Dietitian or Nutritionist
One of the most important aspects of fitness and health is nutrition. Dietitians and nutritionists play a vital role in helping people make healthy food choices. Dietitians work with individuals and groups to develop customized meal plans that meet their specific nutritional needs. Nutritionists typically have a broader focus, providing education and guidance on healthy eating habits, portion control, and food labeling. Both dietitians and nutritionists need to have strong communication skills, as they often need to explain complex concepts in simple terms.
Exercise Physiologist
An exercise physiologist is a fitness professional specializing in designing and administering exercise programs that improve their clients' physical health and well-being. They work with people of all ages and abilities, from children to older adults and from sedentary adults to elite athletes. Exercise physiologists typically have at least a bachelor's degree in exercise science or a related field. Many also hold certification from a professional organization such as the American College of Sports Medicine. In addition to working with individual clients, may also be involved in research, corporate wellness programs, and/or sports performance training.
Physical Therapist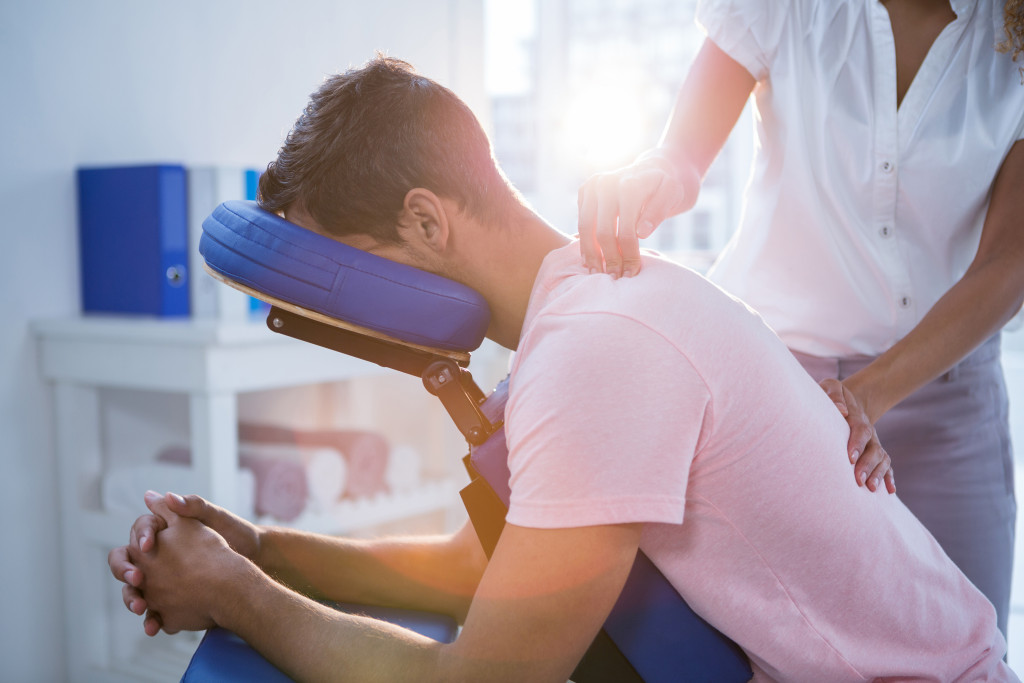 As a physical therapist, you will help patients regain movement and function after an injury or surgery. You will also work with patients who have chronic conditions that limit their mobility. In addition to providing hands-on care, you will develop treatment plans, educate patients and their families about their condition, and monitor their progress. While a physical therapist's job can be demanding, it is extremely rewarding to see your patients regain their strength and independence. If you are interested in a career in fitness and health, consider becoming a physical therapist.
Sports Medicine physician
One of the most popular careers in this field is that of a sports medicine physician. These physicians play an essential role in keeping athletes healthy and performing at their best. They diagnose and treat injuries, provide medical advice to athletes and coaches, and develop injury prevention programs. Sports medicine physicians often work closely with other healthcare professionals, such as orthopedists, physiotherapists, and dietitians.
Recreational Therapist
Recreational therapists work with patients of all ages to help them recover from injuries or illnesses and to improve their overall health. They often work closely with physical, occupational, and other healthcare professionals to create customized treatment plans. No two days are the same for a recreational therapist, but common duties include leading group therapy sessions, teaching patients how to safely use exercise equipment, and developing health and wellness programs.
The bottom line
Your love for fitness and health could lead to a rewarding and fulfilling career. There are many different careers in fitness and health, from working one-on-one with clients to helping develop injury prevention programs. No matter what path you choose, you'll be making a positive difference in the lives of others. And that's something worth considering.