Having an unprofessional-looking home office can take the focus off your work and put it on your lack of organization or lack of effort. So, if you're not satisfied with the current state of your workspace, don't fret because you can do something about it.
With these simple tips, you can give your home office the makeover it needs to become as organized and clean as any other area of your home. Before long, people will forget that this was ever even your office.
1) Create a Clutter-Free Space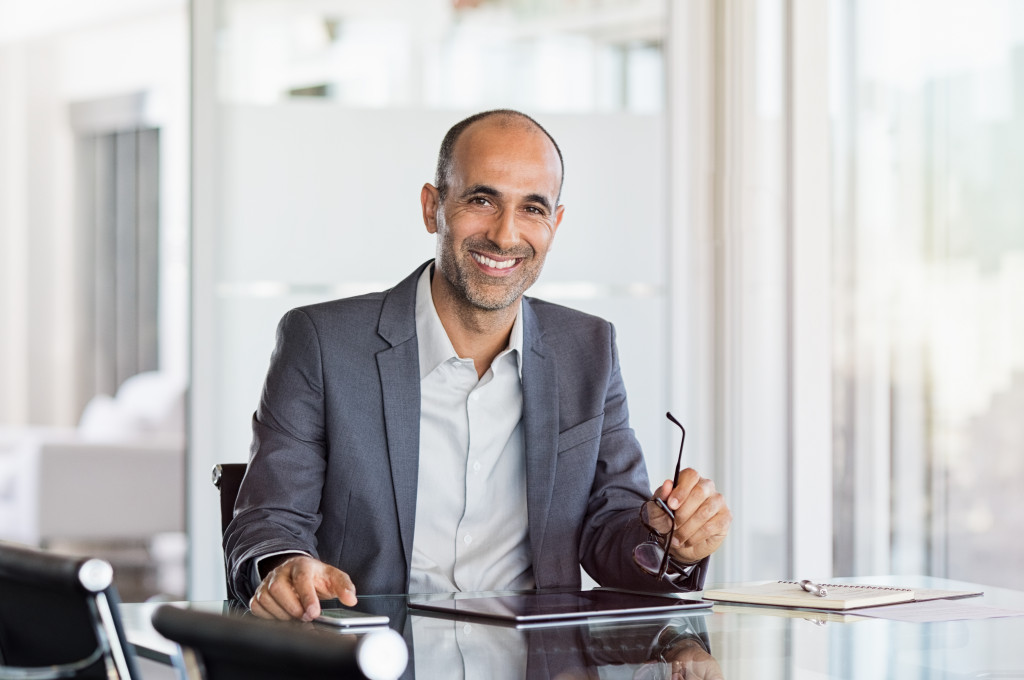 When starting a new business from home, you may feel stressed about creating a professional space, but it doesn't have to be difficult. A simple way to quickly increase your office appeal is by creating a clutter-free environment. First, remove all items from surfaces and countertops, so they're completely clear and free of anything that doesn't belong there. Then, arrange the same objects (example: calculators with calculators; pencils with other writing tools) on shelves or inside clear containers, and only keep what you need on hand.
This will make your space look organized in a minute! Finally, add decorations that complement your brand's style. It takes just a few easy steps to create an attractive atmosphere in which to work and impress clients and office mates alike.
2) Add Storage Solutions
Maybe your office is on a corner of a room or has a ton of light coming in from a window. If you have lots of space, make sure it's set up with plenty of storage to keep everything organized and clutter-free. It will make your workspace look professional and more put together.
We all know how important first impressions are. If you don't have enough room for big storage, go ahead and get smaller crates or baskets that can be hidden underneath your desk or behind items. Even a stack of files on your desk will add a level of professionalism to your workspace.
If you aren't sure where to put things or still need additional storage space, think about buying or renting a storage unit. They come in many sizes and shapes and can be used to store everything from files to furniture. It is an excellent way to save space in your home office!
3) Choose Colors Appropriate For Work
When setting up your home office, it can be tempting to express your artistic side by choosing bright or loud colors that are personally appealing. You might want to reconsider. Unless you have an otherwise modern and professional-looking office, bright colors will clash with other pieces of furniture and equipment and leave a bad impression on clients.
Instead, choose muted tones that work well together and don't detract from what you need to achieve at work. Choose furnishings in rich browns, greens, blues, and blacks for a unified look. And pick something light if your space is small; opt for dark colors if you have more space, so you feel less closed in.
4) Have a Checklist Before Visitors Arrive
Make sure to tidy up and spruce up your office before any potential clients stop by. It's important to make a good first impression of your office because an unclean environment can make you look incompetent.
If your visitors have to sit on a lumpy sofa or eat at a cluttered desk, they may not think as highly of you as they would otherwise. Before expecting clients or investors into your home office, be sure that everything is neat and ready for viewing. You may want to consider asking a friend over beforehand, so they can help straighten things out before anyone shows up unexpectedly.
5) Do Renovations If Needed
If your home office looks like it belongs to a teenager, now is probably a good time to make some changes. The first step is cleaning it up. But don't stop there — if you need more space for business files and extra equipment, expand your office with a few renovations like extending the space by adding an adjoining room or constructing new shelves or cabinets.
You can also go big by installing a smart home system, making furniture arrangements to create separate spaces for working and relaxing, or even changing your floors which can transform the overall look of the room altogether. If you have bland white tiles, consider vinyl flooring installation to add that professional look you've been wanting to have.
Whether you're starting from scratch or just revamping what you have, there are plenty of ways to professionalize your office space without breaking your budget. At its most basic level, though, all you need is somewhere that's tidy and that allows you to get work done. Anything else will be added on top of that foundation as time goes on.