The modern woman is independent, strong, and capable. She knows what she wants and isn't afraid to go after it. But in a world that is still very much geared towards traditional roles, it can be hard to find job opportunities that fit the modern woman's unique skillset and lifestyle.
Never fear! There are lots of things you can do. Here are five job opportunities that are perfect for the modern woman.
1. Social Media Manager
Are you a whiz with Twitter, Instagram, and Facebook? Do you have a knack for coming up with catchy content and creating a brand voice? If so, then a career in social media might be for you! As a social media manager, you would be responsible for creating and curating content, engaging with followers, and generally representing your company or client in the digital space. It's a fast-paced and ever-changing field, which makes it perfect for the modern woman who is always on the go!
If you're serious about this career path, you need to know about the things most people look for in a social media manager. You have to show them that you are capable of doing the job well for their business, so having a social media account that has many followers is a great help. It's also good to have a background in marketing, whether it's educational attainment or past working experience. You need to know about digital marketing strategies such as optimization and analytics, which will help once you're in talks with businesses.
2. Event Planner
Do you love being organized and making sure that everything runs smoothly? Do you have an eye for detail and a passion for making people happy? If so, then event planning could be the perfect career for you! As an event planner, you would be responsible for coordinating all of the details of weddings, birthday parties, corporate functions, and more. It's a challenging but rewarding field, and one that is always in demand!
As an event planner, formal training is not required. Nevertheless, it is highly encouraged to learn more about event planning so that you have a lot of tools to work with. This, compounded with your individual ability to stay organized, will help you succeed.
3. Freelance Writer
Are you a gifted writer with a knack for storytelling? Do you enjoy working independently and setting your own hours? If so, then freelance writing might be the perfect career for you! As a freelance writer, you would be responsible for writing articles, blog posts, web copy, and more for a variety of clients. It's a great way to flex your creative muscles while also enjoying the freedom of working from home!
To get many projects as a freelance writer, you will need some background in creative writing and digital marketing. Getting formal training and experience related to these will boost your reputation, too. Create a strong portfolio by writing different types and lengths of articles about varied topics. Once you have clients, you can publish bylined articles that you can use to further strengthen your portfolio.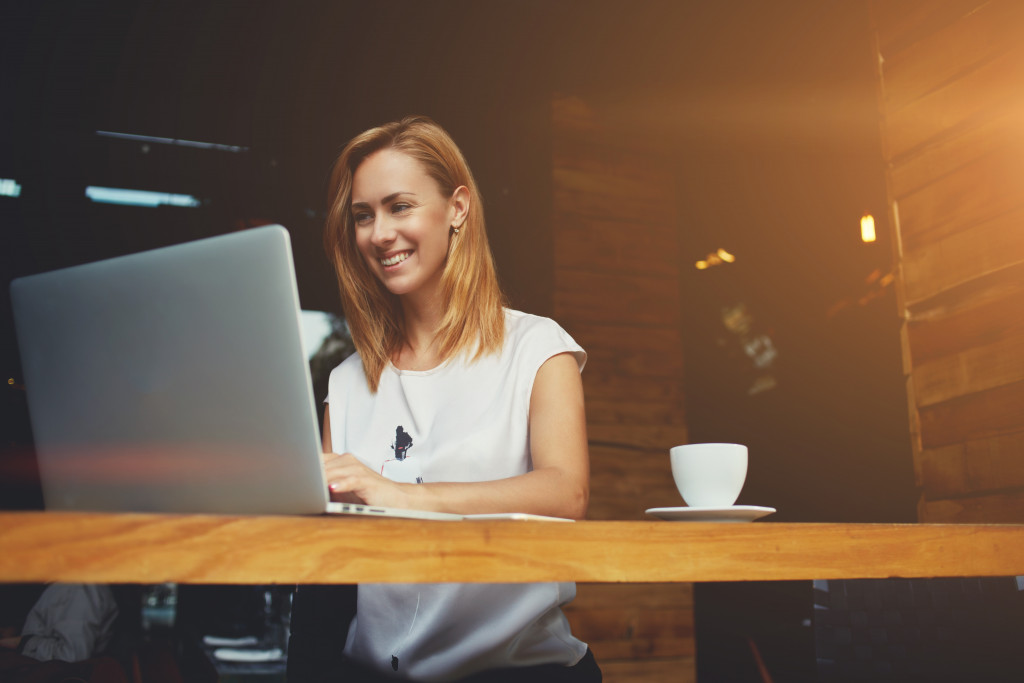 4. Virtual Assistant
Do you pride yourself on being super organized and efficient? Do you enjoy helping others stay on track and meet their goals? If so, then working as a personal assistant might be the perfect career for you! As a personal assistant, you would be responsible for managing schedules, handling correspondence, making travel arrangements, and more. It's a great way to use your organizational skills to help others achieve their goals! This career has become so popular nowadays that there are even call centers dedicated to assistants.
5. Business Consultant
Are you an expert in your field with years of experience under your belt? Do you enjoy giving advice and helping others grow their businesses? If so, then becoming a business consultant might be the perfect next step in your career! As a business consultant, you would be responsible for providing advice and guidance to small businesses on everything from marketing to financial management. It's a great way to use your expertise to help others succeed!
Now, becoming a business consultant requires that you have business know-how. Ideally, this includes knowledge in finance, bookkeeping, strategizing, marketing, production, quality assurance, logistics, customer care, employee relations, and legal compliance. That may seem like a lot, but you can specialize and focus on just a few aspects. Other business owners will also be more inclined to choose you if you have had your own business or have had a high-level position in a huge business.
Final Thoughts
There are endless job opportunities out there for the modern woman if she knows where to look! These five jobs are just the tip of the iceberg. So if you're feeling stuck in your current career situation, don't give up hope just yet—there's bound to be something out there that's perfect for you!