Everywhere one goes in the nation, a new generation of female entrepreneurs emerges. They don't call them entrepreneurs, yet entrepreneurship is flourishing at the base unit of change in several minor ways. The endeavors vary; not all are full-time, some are done behind closed doors, some with full family support, but a similar spirit runs through all of them.
Women continue to be significant caretakers for children and aging parents, regardless of gender. According to one survey, the top motive for women today starting enterprises is to adjust work to their family demands. According to another poll, nearly 74% of women believe that flexibility is more important than getting the most money. Forbes reported that by 2025, promoting women's equality and participation might add $12 trillion to the global economy. In the optimistic outcome, that figure might rise to $28 trillion. Numbers are depicting the same how important growing women's entrepreneurship can be.
Working for yourself often provides greater independence than working for someone else. This more liberty is especially useful when the family is the first focus. The opportunity to choose your schedule also makes it simpler to fit in exercise and a healthy lifestyle, which is why women are flocking to entrepreneurship. The hours are flexible, there is more freedom with one's time, and it is likely to work from home. Plenty of reasons can be attributed to the emerging trend some of them are as follows: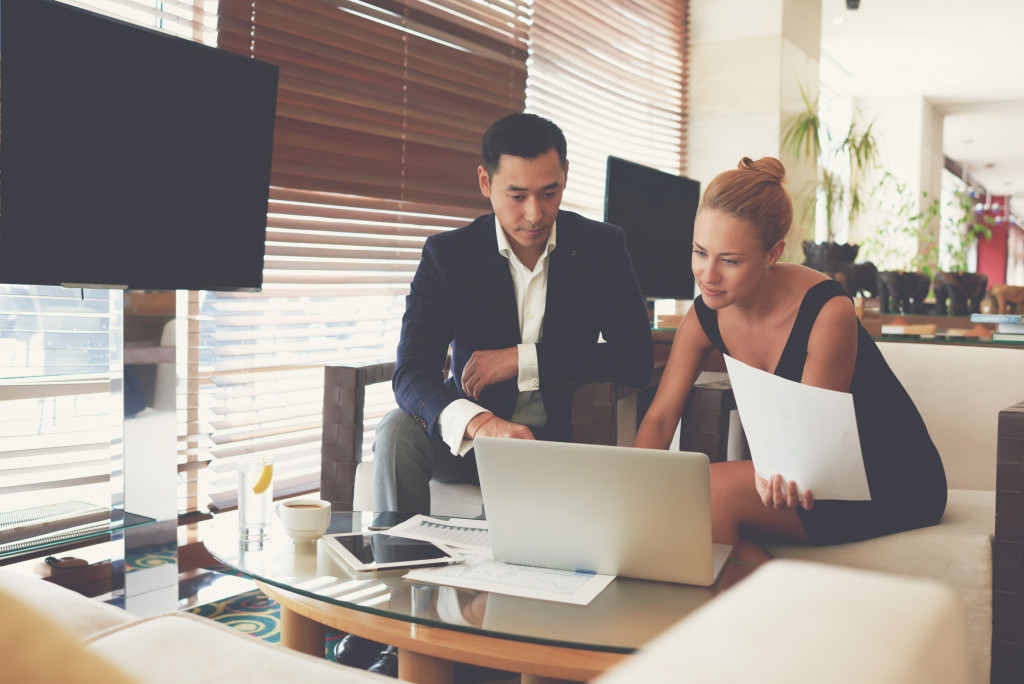 The Technological Advancements
The advancement and easy access to the internet and the online world are the paramount factors behind the steep rise in women's business participation. Technology is aiding the process in a variety of ways. Setting up an internet business is significantly simpler and requires less physical infrastructure, and additional affordable IT support for businesses further simplifies things. The mobile phone is a blessing since it streamlines access and decreases physical travel significantly. Furthermore, being outside the hierarchies that every official work entails offers a type of independence that is greatly prized.
Developing Countries: Education and Improvised Literacy Rate
With the increase of corporate prospects, more females are pursuing courses related to science, technology, engineering, and mathematics, which were formerly a male domain. Aside from STEM, there has been a continuous increase in women pursuing highly specialized degrees in logistics and supply chain, finance, international business, textiles, and so on, leading to an emboldened group of women entrepreneurship.
The Good Changes in Social Dynamics
More women are now empowered to accomplish their professional goals and objectives, thanks to shared duties at home and supportive parental policies at work. Aside from a more flexible fabric of society, there has been a shift in gender-defined norms and expectations, making it more dynamic and personal. Women supporting other women has proven to be very effective.
Furthermore, this empowerment has provided female entrepreneurs a voice and the chance to engage in areas connected to the well-being of many other women. Due to new-age female entrepreneurs, a growing number of start-ups are tackling concerns ranging from women's health and maternity to women's cleanliness and mental wellness. Women seek comfort knowing that they have fellow females facing the same struggles and winning despite them.
Increased Opportunities by Government Interventions
The increased emphasis on workplace diversity has ensured that more women have access to opportunities in the business sphere. While the twenty-first century's corporate sector expands into an international market, women with qualified and capable credentials can work in a national or international landscape and worldwide network. It allows them to gain knowledge and enhance their competence in the sector of choice.
Alongside this, governments worldwide came up with different policies and lucrative loans and credits to boost women's participation in all the spheres of the economy. Still, there are not enough efforts to promote gender equality as the need of the hour, and various world forums are taking cognizance in this direction, including the United Nations (UN) and the United Nations Educational, Scientific, and Cultural Organization (UNESCO). As the situation is not so good for women, they still face silly problems such as wages, discrimination, etc.
In recent years, women's rate of new business creation has greatly surpassed that of males across all ethnic groups in the United States. Similar patterns may be seen throughout the emerging globe. Women continue to own and operate much fewer businesses than males. This phenomenon and female entrepreneurs' behavior in terms of features, motives, success rate, and gender-related uniqueness are complicated and multidimensional. Despite a growing field, more study on female entrepreneurship is needed, particularly in developing nations with an increasing number of programs targeted at boosting entrepreneurship and empowering women.