Using a bathing suit size chart saves you the worry of discomfort or having an ill-fitting swimsuit.
Bathing suits usually come in sizes between extra small and plus size, based on measurements like the bust, waist, and hip circumference for adults, and age, weight and height for children and teens.
Using a bikini sizing chart can help if a teen would prefer a two-piece bathing suit.
You can find charts to help you decide on a swimsuit for any age group or body type.
It's that time of the year when you want to start thinking about a new swimsuit. However, finding the perfect swimsuit has proven to be a difficult task. With so many different styles, brands, and sizes on the market, it can be overwhelming to know where to start.
Whether planning to spend time at the beach, relax by the pool, or have fun at a water park, you want to feel comfortable and confident in your swimsuit. We know that selecting the perfect swimsuit can be stressful, even though it doesn't have to be like that.
Avoiding sizing issues and finding a bathing suit complementary to your body type can be a breeze. If you need help with your size or how to choose the right swimsuit, that's where a swimsuit size chart guide comes in handy.
This article will aid you and be your assistant in finding the perfect fit for you! We will cover everything you need to know to understand swimsuit sizes and different swimsuit types. We'll go over the process of taking your measurements correctly. Keep reading to learn how and where you can utilize swimsuit sizing charts.
Know About Swimsuit Size Chart
A swimsuit size chart is a tool that will help you find the ideal swimsuit for your body shape. Bathing suits usually come in sizes between extra small and plus size. They are based on measurements like the bust, waist, and hip circumference for adults, and age, weight and height for children and teens.
The measurements establish the fit and size of the swimsuit, ensuring that it's comfortable and offers adequate support no matter what activity you're partaking in. Sizes often vary depending on brands and manufacturers. Refer to the size chart of the brand you're interested in buying.
Using a bathing suit size chart saves you the worry of discomfort or having an ill-fitting swimsuit. Instead, you can enjoy a nice swim or leisure time at the beach with nothing to worry about, leaving you only with confidence while rocking your new swimsuit.
Kids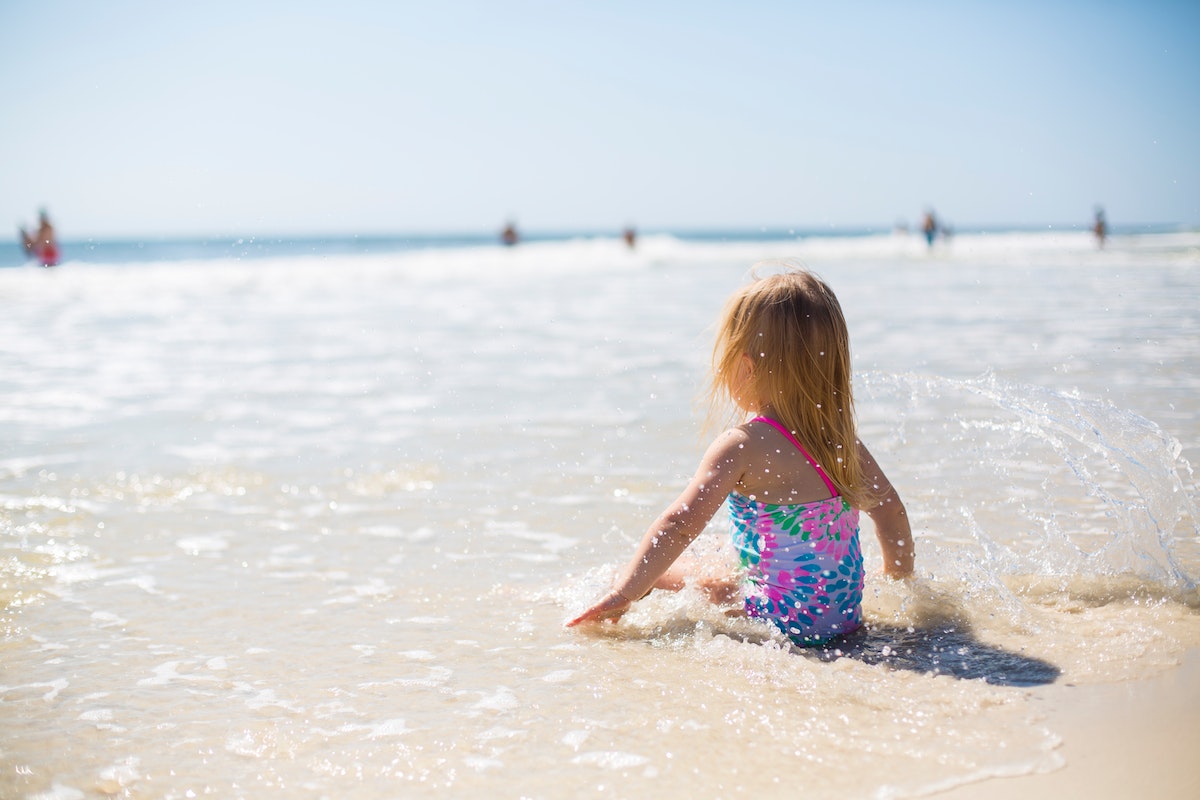 When it comes to finding the best-fitting swimsuit for the littlest ones, using a kid's swimsuit size chart is your best bet. Kids' sizing charts are especially helpful because they take into consideration the child's age, aside from their weight and height. This makes the process of browsing through different swimsuit choices extraordinarily easy.
Furthermore, what's important to consider when choosing a swimsuit for a child is the style and fit of said clothing. Some styles support more active and playful children, while others are designed for children who like to relax and lounge around. Using a size chart, you can ensure that your child will feel comfortable in their swimwear and enjoy their time playing in the water.
Teens
Teens who are still growing and experiencing changes in their bodies may find selecting a swimsuit they're comfortable in quite difficult. Especially because teens often have their own preferred style, finding the most flattering yet cozy swimsuit can surely be a challenge for this vulnerable category.
Youth swimsuit size charts come in to save the day here. By determining the appropriate size and fit of the swimsuit, your teen can relish in summer fun worry-free. No matter their style preference, whether it's a one-piece swimsuit or a bikini in question, your teen can be confident and relax in the sun.
Using a bikini sizing chart can definitely come to your aid if your teen would prefer a two-piece bathing suit. Another rising trend you and your teen might want to consider is high waisted tween swimsuits.
Adults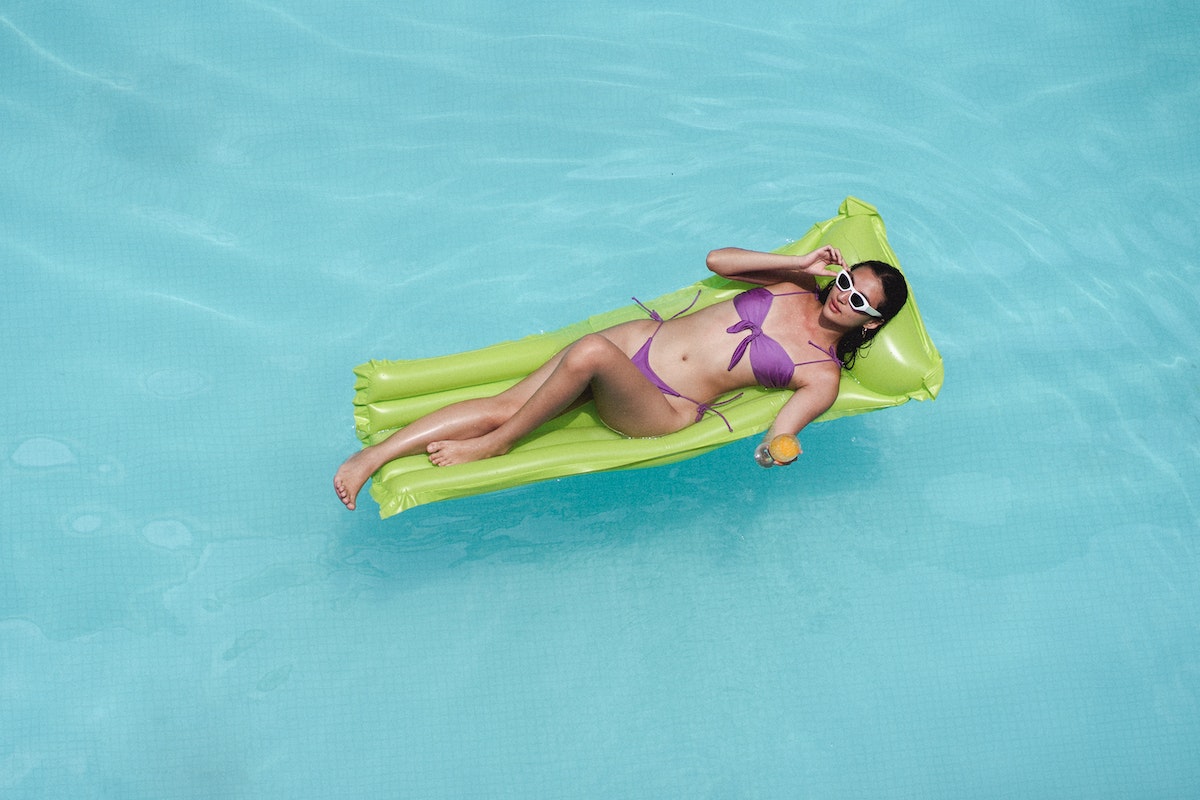 The adult women's swimsuit size chart differs from the child and teen charts. This table uses your hip, waist, and bust measurements to calculate women's swimsuit sizes. To find your size, you'll need a bit of patience and a measuring tape.
Once you've taken your measurements, you can refer to the women's swimsuit size chart of the specific brand you're interested in buying. If you doubt the size presented on the chart, you should check out a swimsuit size conversion chart to narrow down your size options.
You should try a few different sizes. However, using the size chart even if it's just as a guide, you'll get closer to finding your ideal swimsuit fit. The chart will also save time while choosing an appropriate beach or pool attire that you feel self-assured in.
Elders
Because our bodies change as we age, the way our clothes fit us also changes. When it comes to swimwear, this can be an especially touchy subject. Elderly women need bathing suits that are comfortable and also very supportive. They need to be sure and enjoy summer activities without having to worry about the effects that aging has on their bodies.
Selecting a swimsuit with information from a swimwear size chart helps elderly women compare their own measurements to those of the swimsuit they have their eye on. Most often mature women opt for the one-piece swimsuit size chart. This swimsuit style is considered most flattering for this particular age group.
Plus Size Women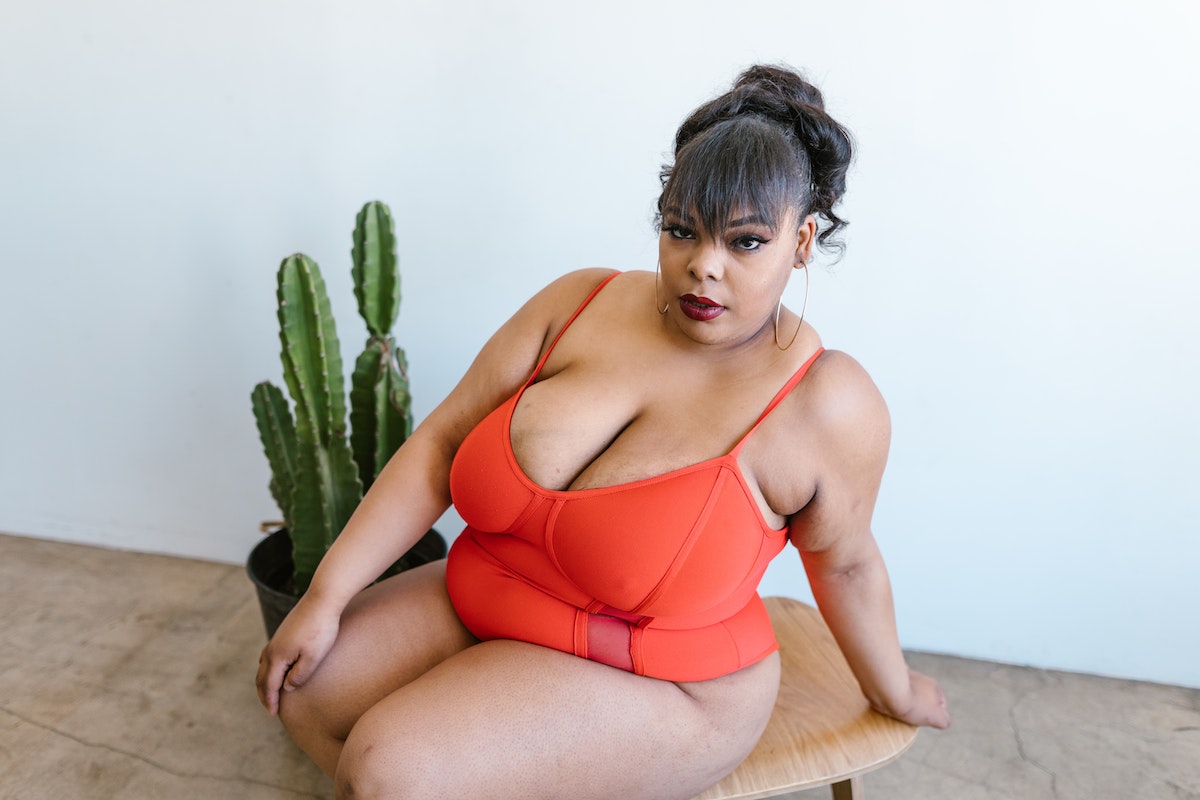 For plus-size women, finding clothing can be challenging, and finding a fitting swimsuit can be an even more challenging task. Luckily, the swimsuit size charts make the process of selecting a swimsuit much easier for plus-size women.
It enables bigger women to compare their measurements without having to go through the hassle of trying the swimsuit. This is an errand that is dreaded by many plus-size women, as the stigma surrounding their bodies is sadly still present.
Additionally, plus-size women can check out features like straps, underwire cups, and tummy control panels. These accessories will help them feel confident wearing their new swimsuits. Plus-size swimsuits also come in handy for pregnant women since the best plus-size maternity swimwear offers extra room for the growing baby bumps, and support to make carrying the belly easier for the future mom.
Athletic Women
Women who are swimmers have more specific needs concerning the ideal swimsuit. Swimmers need a bathing suit that keeps up with the explosive movement in the water and gives them the freedom and support to excel in the sport.
These women may prefer suits that offer more coverage than the usual fashion-oriented swimwear. Competitive swimsuit size charts can provide all the information needed to decide whether the bathing suit fulfills their requirements.
For swimmers, the swimsuit material can be a deal breaker. Recently, sustainable swimwear outfits have been trending within competitive swimming circles. Durable and fast-drying materials are the best choice to improve speed and performance in the water. Sizing charts can inform athletic women whether the swimsuit they've taken a liking to offers what they need.
Conclusion
The task of finding the perfect swimsuit can be challenging. However, with the help of a swimsuit size chart, you can make the task much easier for yourself. Whether you're shopping for a child, a teen, or an elderly woman, there's an adequate sizing chart for each group that can aid you in finding the ideal fit.
Depending on your needs – sports, plus-size, maternity, or plain trends and fashion, you can greatly benefit from implementing a sizing chart in your shopping routine. Saving yourself energy and time, while also finding the right size and style that match your needs. These are a few benefits that these charts can offer to you.
FAQs
1) How to determine your swimsuit size?
Start by taking your measurements. Use a measuring tape to measure your bust and hips around the fullest parts, and measure your waist around the narrowest part. Once measured, compare these numbers to the size chart of the swimsuit you're looking to purchase and decide your size.
2) What factors should women consider while buying a swimsuit?
Women should begin by considering the purpose of the swimsuit, and the material. One thing to look for in a swimsuit is UV protective material. After this, take into consideration your body type and what you're comfortable wearing. Lastly, look for a design and style of the swimsuit that suits your preferences.
3) Which size swimsuit best suits plus-size women?
The best size depends on the woman's body. Every woman has a unique body meaning the best size is the one that the woman offers the most comfortable fit. Things that can help to accommodate a plus-size woman are flattering details such as ruching or ruffles, wider straps, higher necklines and high-waisted bottoms on bikinis, if you're not into the one-piece look.