It's not always easy to take care of our hair. For one, there's already so much about our health and bodies that we need to pay more attention to, and it feels like our hair falls very low on the priority list. For another, who has time? There are only so many hours in the day, and so many of us are busy with seemingly more urgent matters in our lives.
But if our hair is our crowning glory, then we need to do all that we can to ensure that we give it the tender loving care it deserves. If one of your resolutions for 2022 is to take better care of your hair, here are some practical tips you need to incorporate into your lifestyle and hair care.
Protect it against extreme temperature
It is a widely accepted fact that extreme heat can cause hair damage like dryness, roughness, and loss of hair color. This is why people who constantly use hot tools to style their hair often find themselves with dry and rough hair, especially if they don't use the right products. Humidity, on the other hand, can also cause can break the hydrogen bonds in the hair, which can then cause our hair to swell or become frizzy and wavy.
On the flip side, cooler temperatures can cause our hair to dry out, it might also become dull, we can get more split ends, we can expect some form of static, and we might also undergo seasonal hair loss.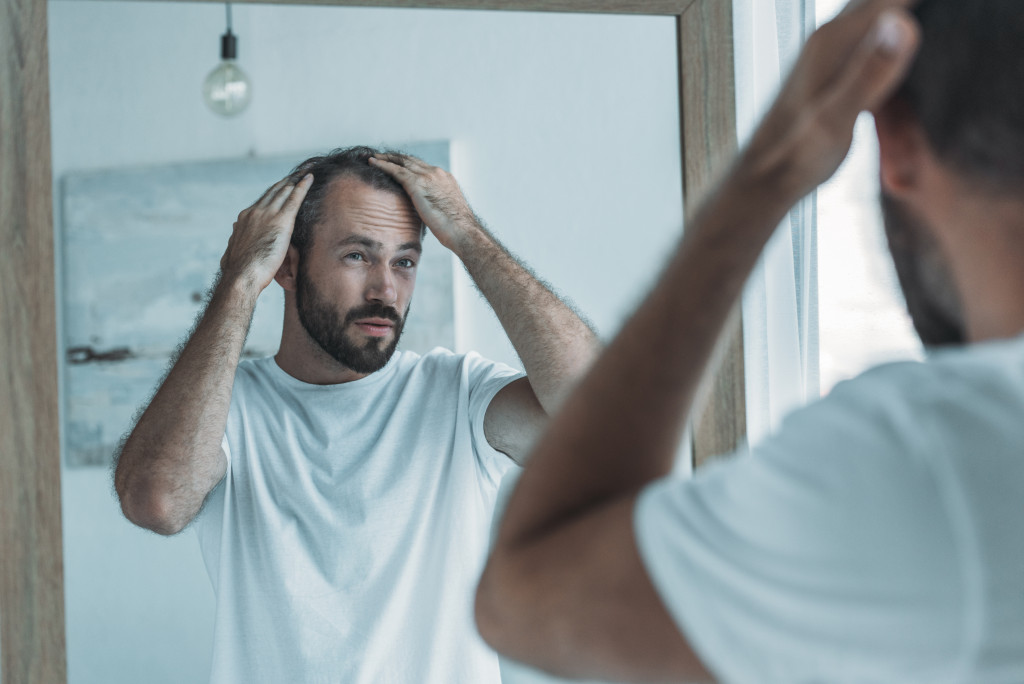 We know that volatile temperatures can do so much damage to our hair, which is why we need to be proactive in shielding it against the negative effects of the elements. Here are some steps you can take to ensure that you protect your hair against extreme temperatures:
Make sure the temperature of your home is always in tip-top shape. First, you need to observe how your hair reacts to certain temperatures—if it's too cold in your house and it becomes dull, or if it's too warm and humid and it becomes frizzy. Knowing how your hair responds to different types of temperatures will help you avoid it. While we do not have control over the climate or weather, we do have control over how hot or cold our homes will be, so make sure that your HVAC system is in perfect condition at all times. If your home's heating or air conditioning needs repair or replacement, make sure to have it fixed before summer or winter comes.
Find products that were specifically developed to protect the hair from humidity or freezing temperatures. A simple stroll through your local drugstore's hair section will surely help you find these products, so do your research and take into account your hair type and other hair issues before you make a big purchase. Check online reviews for the products as well.
Find products that work for you and stick with it
When it comes to creating a beauty routine that works for you and brings out the best in your health and appearance, you need to find the best blend of products and ensure that you use them consistently. This is because you won't get the results you're looking for if you change up your products every so often. Of course, you would have to switch up products during the testing and experimentation stage when you're still looking for the best ones, but once you find products that bring out the best in your hair, make sure to stick with them for years so that you can see the best results.
Go as natural as you can
If the pandemic has taught us anything, it's that we need to keep the main thing the main thing. We have been stripped off of everything we don't need so that all the basics and foundations remain. If you truly want to take your hair care seriously this year, now is the time to let go of the heat styling and bleaching, at least for now. Let your hair grow as naturally as possible. Give it time to breathe and recover from everything it went through in the past few years. It's the only way to allow it to reach its healthiest yet.
Our hair is our crowning glory, and we need to do all that we can to give it the shine and vibrancy it deserves. Take it easy on your hair, embrace its natural style, and protect it from the elements. Your future self will thank you for it one day.