If you're an entrepreneur with a great idea for a start-up business, you may be wondering where to start. It can be difficult to get your business off the ground, but with the right planning and execution, you can make it happen.
Startups are considered high-risk businesses, so it's important to do your homework and make sure you have a solid plan in place. This way, you will be able to overcome any challenges along the way. By doing your homework, you will be able to start your startup business with confidence and on the right foot.
Tips to Establish a Start-Up Business Successfully
Before starting a start-up business, make sure that you have a clear vision of what you want from it and how much money you're willing to invest in getting there. Think about what kind of lifestyle change is involved if this were to become successful for you.
Plus, you need to think about whether or not it's something worth spending time doing now or later on down the road after you have explored all other options for a business. You need to stay committed to your start-up business idea, even when it feels like there's too much work to do.
At the same time, you also need to manage your expectations and be realistic about what success looks like in the early stages. Don't get discouraged if things don't go as planned; Rome wasn't built in a day.
There are plenty of resources out there that can help you start and grow your startup business. Below are tips on how to establish a start-up business successfully:
It's important to have a clear idea of what you want your start-up to achieve. What services or products will you offer? What is your target market? How will you differentiate yourself from the competition? These are all questions you need to answer before moving forward.
For example, if you want to play to your strengths as a woodworker, you can buy a wood laser cutting and engraving machine so that you can start offering custom engraving services to your customers. If you're good at what you do, you'll be able to start generating a profit relatively quickly.
Before starting any business, it's important to do your homework and learn as much as you can about the industry. This includes studying the competition, understanding the target market, and researching what kind of products or services are in demand.
The more knowledge you have about your industry, the better equipped you'll be to make informed decisions that will help your start-up succeed.
As an entrepreneur, you'll be wearing many hats and handling multiple tasks simultaneously. It's important to stay organized so that you can stay on top of everything. Use tools like Asana, Trello, or Evernote to keep track of your goals, deadlines, and to-do lists.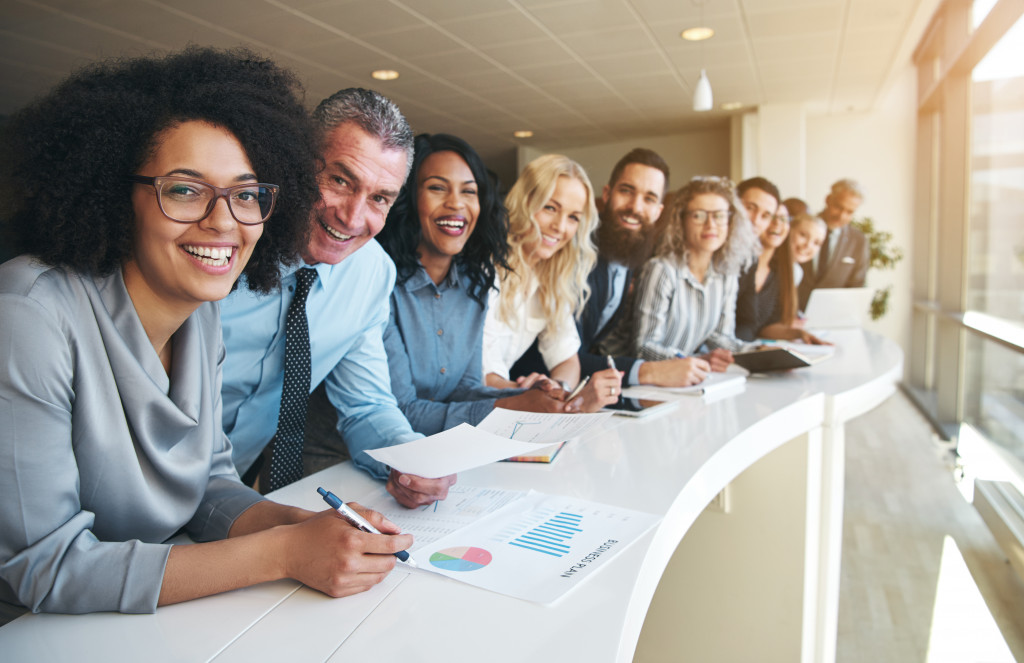 No one can do it all alone, and that's especially true when starting a business. Building a strong team of talented individuals will help you achieve your goals faster and more efficiently. When hiring employees, be sure to look for people who share your vision and are passionate about what you're trying to accomplish. This way, it will be easier for you to create a cohesive team that is driven to succeed.
Make sure your finances are in order
One of the most important aspects of any business is its financial stability. Make sure you have a solid plan in place for how you will finance your start-up and keep it running in the early stages. This may include seeking out investors, applying for loans, or crowdfunding. Having a well-thought-out financial plan will help reduce the risk of failure and give you peace of mind knowing that your business is on stable ground.
Plan for bumps in the road
There's no such thing as a perfect start-up, so be prepared for bumps in the road along the way. Things like unexpected expenses, competition from other businesses, or staffing changes can throw a wrench in your start-up's plan. Plan for these unforeseen events by building flexibility into your start-up business model, and be prepared to make some changes if needed to keep things running smoothly.
These are just a few tips to help entrepreneurs successfully establish their start-up businesses. You need to make sure that you have a clear vision for your start-up and the drive to see it through, no matter what obstacles you may face. With dedication and hard work, your start-up can thrive and be a valuable addition to the business community.