There's no denying the impact of the COVID-19 pandemic on the whole world. It has disrupted various aspects of our lives, from livelihoods to jobs to relationships. Overall, it has posed a threat to the health and safety of people.
It's good that the pandemic restrictions have now become lighter in different parts of the world. With mass vaccination happening worldwide, many people have started going outdoors. It appears that the whole world is gradually going back to normal.
It doesn't mean, however, that you must stay lenient and complacent. Know that promoting health and safety begins at home. As a parent, you must continue to take good care of your children. But when it comes to your parenting style, make some necessary adjustments.
That said, here's how to take care of your children during the pandemic:
1. Orient your kids about the pandemic
It's been almost two years since the COVID-19 pandemic first broke out. By now, you must have clearly explained to your children the crisis and its implications. It's best to consistently update them about what's going on, such as the ongoing mass vaccination. The goal is not to carve fear out of your kids but to let them understand the pandemic situation. That way, you can help them acknowledge the crisis, process their emotions, and rise above the pandemic.
2. Communicate with your kids regularly
As with any crisis, communication is the key. With or without a pandemic, you must have time to communicate with your children regularly. However, it's crucial to do so now more than ever. As much as possible, understand what's going on in their minds and how they're feeling about the crisis. That way, you can help them deal with their thoughts and emotions. Ultimately, you'll be able to foster their overall well-being.
3. Spend quality time with your family
It isn't enough to communicate and interact with your children —spend some quality time with your family. As a responsible parent, think of ways to have a worthwhile and memorable time with your kids during this pandemic. You can do household chores, pursue home improvement projects, listen to music, and watch movies together. What's good about the pandemic is how it has brought us closer to our families. Yes, it might have set us apart from friends and colleagues. However, it has allowed us to spend most of our time with our family members.
4. Allow them to pursue their hobbies and interest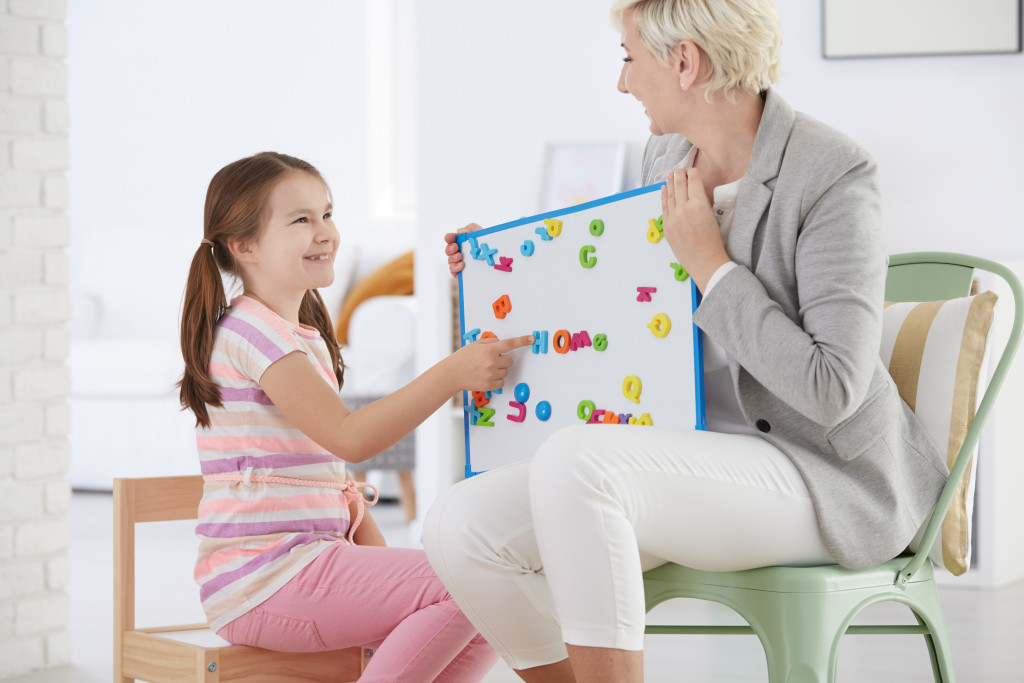 The pandemic restrictions have forced families to stay in the comfort of their homes. Sure, they may have become lighter now; however, some still get enforced. Think of how your children have become hermits in the comfort of your home. This setup might have an impact on their personal growth and development. For this reason, allow them to pursue their hobbies and interests. Let them get into arts and crafts, music and dances, and even indoor or outdoor sports (if possible).
5. Maintain health and safety measures
While the COVID-19 crisis is yet here to stay, families must be wary of health and safety protocols. Even though they have already gotten vaccinated, they must continue to set these measures in place. Some protocols include regular house cleaning and disinfection, frequent hand-washing, and isolating when sick. Other protocols are wearing masks, maintaining social distances, and avoiding crowds outdoor.
6. Establish a healthy lifestyle at home
As a responsible parent, you must stay on top of your household. The best course of action is to establish a healthy lifestyle at home. Know that everything begins at home, including acquiring and developing healthy habits. That said, make sure to implement the following health routines:
Eating nutritious foods and beverages
Drinking plenty of water
Sleeping and waking up early
Working out regularly
Spreading love and positivity
7. Seek professional help when necessary
Taking care of your children is paramount during this pandemic. But no matter how good you're in your parenting, there are instances when your kids need professional help. If your kids get sick showing COVID-19 symptoms, rush them to a children's clinic like the Almouie Pediatrics. In times like this, a health professional will take good care of them.
At this point, you now know how to take good care of your family during this pandemic. Consider some parenting tips recommended above, from orienting your kids about the crisis to seeking professional help. As a parent, you must be highly critical and wise in dealing with your children amid the COVID-19 crisis. Ultimately, you want to ensure your family's overall health and well-being.