Busy women know that it can be hard to find the time to take care of themselves. Between work, family, and other obligations, there never seems to be enough hours in the day. But even though you may be short on time, that doesn't mean you have to sacrifice your sense of style or beauty. A few simple tips can help you look great and feel confident, no matter how busy your schedule is.
Keep your beauty routine simple
Using minimal makeup is one of the most effective methods to keep your beauty regimen basic. Choose products that are easy to apply and give you a natural look. Also, try to stick to basic hairstyles that are quick and easy to manage. If you do have more time, consider using a professional salon instead of trying to do everything yourself.
Choose versatile and easy-to-wear styles
Choosing flexible and easy-to-wear trends is one of the greatest methods to remain fashionable on a hectic schedule. This means selecting clothing and accessories that can be dressed up or down, depending on the occasion. For example, a simple black dress can be dressed up with a pair of high heels and some jewelry, or dressed down with a pair of flats and a leather jacket. Another great option is to choose pieces that you can easily layer, such as cardigans or blazers. This will help you create multiple outfits with just a few basic pieces, saving you time and money.
Find multitasking products that save time
Several beauty products on the market can help you save time. For example, dry shampoo can be used to refresh your hair between washings, and eyelash curlers can help you achieve a false-lash look in just a few seconds. Lip gloss can also be applied over lipstick to give you a quick and easy brightening effect, and flat iron can help you achieve a variety of styles in just minutes. By choosing products that save time and effort, you can still look your best even when short on time.
Get your teeth done
Consider getting your teeth done if you're looking for a quick and easy way to improve your appearance. In just a few short visits to the dentist, you can have whiter and brighter teeth that will make you look and feel great. Invisalign is a great option for busy women, as it is a quick and easy way to straighten your teeth without wearing braces. Another option is veneers, which can help to hide imperfections in your teeth and leave you with a bright, white smile. Whether it's whiter teeth or straighter teeth that you're after, there are plenty of options to choose from that will help you achieve the perfect smile in no time.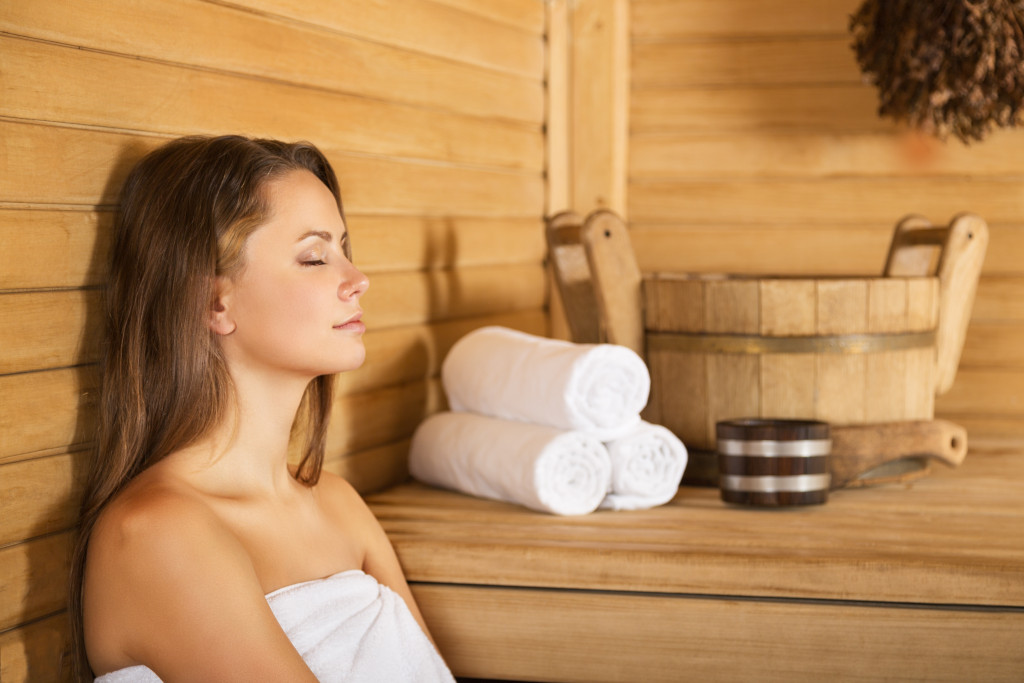 Take care of your nails at home
Keeping your nails well-groomed is one of the most effective methods to care for them. This means filing and clipping them regularly. You can also use a cuticle cream or oil to keep them healthy and hydrated. You can also give yourself a mani/pedi at home if you have time. There are several kits available that make it easy to achieve salon-quality results in the comfort of your own home.
Experiment with color
Color is a fantastic method to add individuality to your appearance. This doesn't mean that you have to go out and buy a whole new wardrobe in every rainbow color. A simple way to add some color is to experiment with makeup shades outside of your comfort zone. For example, if you usually stick to neutrals, try a bold red lip or a bright eyeshadow. Or, if you usually wear darker colors, try wearing a pastel shade instead. By experimenting with color now and then, you can add some fun and vibrancy to your look, which will help you feel more confident and beautiful.
Use a little bit of eyeliner to make your eyes pop
Eyeliner is one of the quickest and most painless methods to make your eyes seem more attractive. A thin line of eyeliner along the lash line can help to make your eyes look bigger and brighter. It can also help to define your eyes and give them a more polished look. There are various types of eyeliner available, including pencils, liquids, and gels, so you can easily choose the one that works best for you. Whether you prefer a dramatic winged liner or something more subtle, a little bit of eyeliner goes a long way in helping you achieve your desired look.
Final Thoughts
By following these simple tips, you can ensure that you look and feel your best, even when you're short on time. With a little bit of effort, you can create a style that is all your own, making you feel confident and beautiful.