Your wedding should be one of the most memorable days of your life. It should be a day that you and your spouse look back on fondly for years to come. But planning a wedding can be a daunting task. There's also a lot of doubt, especially when it comes to how you look.
Wedding jitters are widespread for everyone, so you're not the only one! It might be the first time they're wearing a dress or suit for many. It's common to be worried about how you'll look in photos. It's common to feel anxious. But don't worry, we're here to help. Follow these tips, and you'll be looking your best on your wedding day!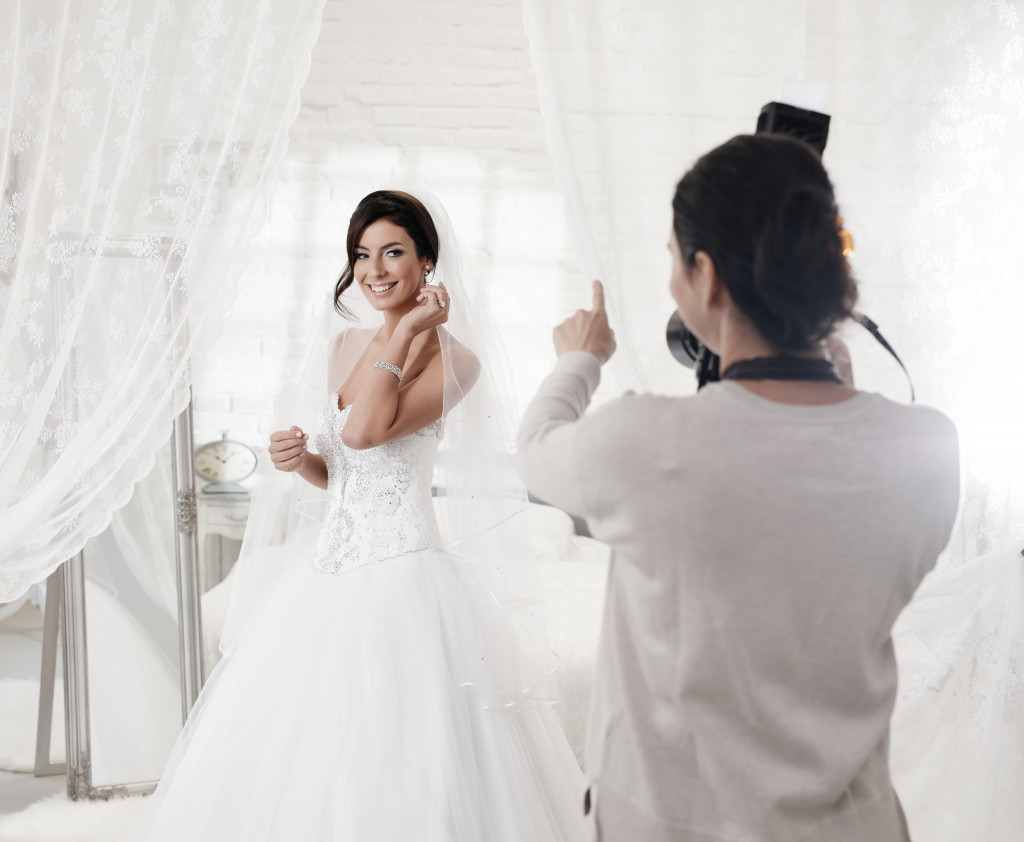 All-About Pre-wedding Jitters
Pre-wedding jitters are fairly unique for some people. However, experts have found that some common symptoms occur to most people. These symptoms are trouble eating and sleeping, becoming irritable, and feeling on edge. This is relatively common, and most experts believe that it's good that you're experiencing these feelings. Your wedding is one of the most important days of your life, and it's normal to feel some anxiety leading up to it.
The best way to combat pre-wedding jitters is by being prepared. Make sure that you have everything ready well in advance so that you're not scrambling at the last minute. This includes things like your dress, suit, flowers, invitations, and more. You should also make sure to have a backup plan if something goes wrong on the big day. By being prepared, you can eliminate a lot of the stress and anxiety of wedding planning.
Another way to combat pre-wedding jitters is by talking to someone who's been through it before. This could be a friend or family member who's been married or even your wedding planner. They can give you some great tips and advice on how to handle the stress of wedding planning. Sometimes, it helps just to hear that you're not alone in feeling this way.
Looking Good
One of the most important parts of your wedding day is looking good. After all, this is the day that you'll be photographed for years to come! Here are a few tips on how to look your best.
Dental Health
Many people tend to overlook their dental health when thinking about their wedding day look. But your smile is one of the first things people will notice about you! So make sure to schedule teeth cleaning procedure with your local dental clinic a few months before your big day. This will help remove any plaque or tartar built up on your teeth. You should also whiten your teeth if necessary.
There are also several ways to whiten your teeth, including over-the-counter products and professional procedures. However, if you're looking for a quick and easy way to get pearly whites for your wedding day, then consider using an at-home whitening kit. These kits are inexpensive and easy to use, and they can give you great results in just a few treatments.
Hair
Your hair is another important part of your wedding day look. If you're not happy with your current hairstyle, then consider getting a new haircut or color. This is a great way to update your look and feel more confident on your big day. You should also make sure to use a good quality shampoo and conditioner in the days leading up to your wedding. This will help to keep your hair looking healthy and shiny.
Getting Fit
It's no secret that looking good on your wedding day starts with feeling good about yourself. If you're not happy with your current physical appearance, then consider getting in shape before the big day. This doesn't mean that you have to lose a lot of weight or get ripped abs. But exercising and eating healthy will help you to feel better about yourself and give you more confidence on your wedding day.
Proper Diet
Eating a healthy diet is one of the best ways to look and feel your best on your wedding day. Make sure to eat plenty of fruits, vegetables, and whole grains in the months leading up to your big day. And try to avoid processed foods, sugary drinks, and unhealthy fats. These can all make you feel sluggish and bloated, and they won't do your appearance any favors on your wedding day.
Good Sleep
Lastly, you should have a good sleep, not just before the day of you're wedding day, but the days leading up to it as well. Sleep is when our cells can rejuvenate and fix themselves. This means that getting good sleep is going to make your skin glow and look younger than ever.
By following these tips, you can help to reduce the amount of wedding day jitters you experience. And you'll be looking your best for your big day!