There is no doubt that the world has changed dramatically in the past few months. With so much uncertainty ahead, it can be hard to know what to do next. We endured so much inconvenience brought about by the lockdowns for more than a year. We are all excited to go back to our normal routines.
Here are some things to keep in mind as we all work to rebuild our lives after the pandemic:
1. Stay connected. It is more important than ever to keep in touch with friends and family. If you find that your loved ones are unable to reach you, try sending an email or making a phone call.
2. Stay informed. Make sure to read the news and follow trustworthy social media accounts. This will help you stay up-to-date on what is happening around the world.
3. Be prepared for a possible flu season. It may seem unlikely, but the pandemic may return in the winter months. Make sure that you have extra medicine and other supplies on hand.
4. Remember your neighbors. The world has changed, and we need to help each other out more than ever before. You may not know your neighbors, but it is important to reach out and offer help if you can.
5. Stay positive. It can be hard to remain positive in times of such uncertainty, but it is important to try. This will help you get through the tough days ahead.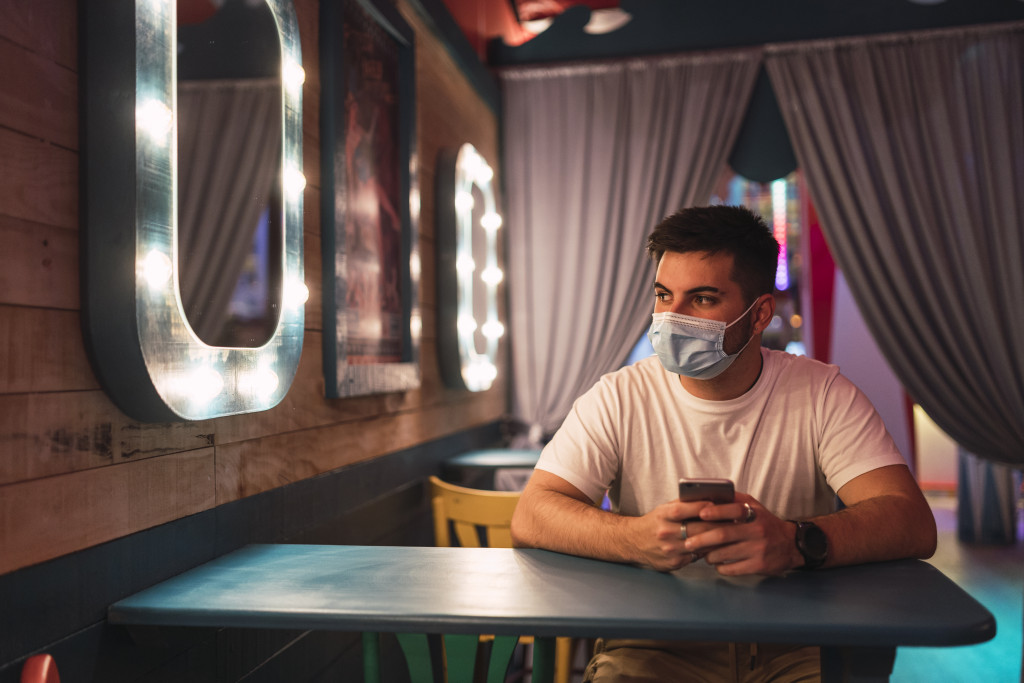 Activities to Try After the Pandemic
1. Volunteer your time. Many organizations need help in the aftermath of the pandemic. Consider volunteering your time to help those who have been affected. You can do it on your own or as a family.
2. Donate money or supplies. Many organizations need donations to continue their work after the pandemic. Consider donating money or supplies to help those who have been affected. This is a good way to give back to the community and help others.
3. Educate yourself. There is a lot of information out there about the pandemic. Make sure to educate yourself on all aspects of the outbreak so that you can be better informed.
4. Reach out to others. Many people are struggling in the aftermath of the pandemic. Reach out to those who seem to be struggling and offer your support. Connect with others online. There are many online forums and groups where people can connect and discuss the pandemic. These can be a great place to find support and information.
5. Have lunch or dinner at your favorite restaurant. It is important to take time for yourself after the pandemic. Why not go out with your friends or family? It is a good way to bond after staying home for more than a year.
6. Try a new diner with adventurous cuisine. If you are feeling up to it, why not check out some restaurants that have reopened in your area? They may be serving foods you have never tried before.
7. Go out for coffee or tea. It can be fun to get out of the house and enjoy a warm drink with friends. If you are feeling especially adventurous, try one of many new global flavors that have appeared in cafes around the world.
8. Catch up on your favorite TV shows or movies from before the pandemic. It can be fun to revisit some of your favorite entertainment from before the pandemic. This can help you forget about the troubles of the world for a little while.
9. Rediscover old hobbies. If you have been stuck at home for more than a year, you may have forgotten about some of your old hobbies. Now is a good time to start up those hobbies again or explore some new ones.
10. Go outside and enjoy nature. There is a lot of beauty in the world around us, even after the pandemic. Why not take some time to go out and see it?
11. Plan a trip. If all of this has you feeling antsy, why not plan a trip? Many places in the world are now open for tourism. Consider planning a visit to some great new destinations.
The pandemic was a trying time for everyone. The world is different now, but it is important to remember what matters most. Stay connected to the people you love, stay informed about current events, and stay positive. You can help rebuild your community by volunteering your time, donating supplies or money, educating yourself about what happened during the pandemic, and reaching out to those who might need your support.