Women are already naturally beautiful. It is also natural for women to enjoy enhancing this beauty. Beautifying trends come and go year after year, but they all boil down to helping women feel good. Feeling good reduces stress and, therefore, contributes to overall wellness.
When the pandemic arrived, everyone's stress levels went into hyperdrive mode. In addition, women working from home have had to join many Zoom meetings where their faces are seen up close. It is like looking at yourself in the mirror all the time. This has provided enough motivation for many women to become more attentive to their self-care, especially for their faces.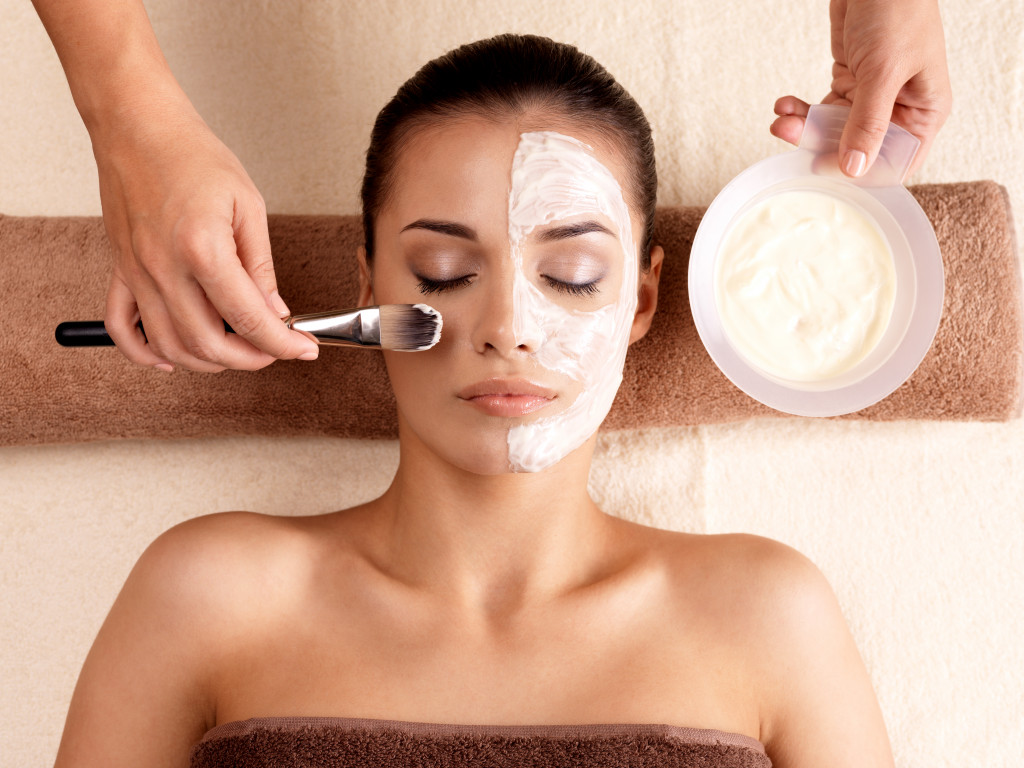 Skin Care
Skincare is an important part of most women's beauty regimens. The right products maintain good skin or address skin problems such as dryness, oiliness, enlarged pores, blackheads, whiteheads, acne, wrinkles, or age spots. Skincare encompasses cleansers, toners, serums, moisturizers, and sunscreens.
These days, however, women tend to become more minimalist and selective in their skincare products. Rather than putting many products on their face, they look for multi-tasking products such as cleansers that also tone the skin and moisturizers that are also sunscreens. They scrutinize product ingredients and prefer those that are natural and organic. Some go even further and choose only plant-based vegan products. Pop Inquirer reports that prickly pear oil is a new natural alternative to retinol for anti-aging.
According to Vogue Business, supplements that improve skin condition, such as vitamin E and vitamin A, are also part of skincare routines. For instance, there are health drinks that contain vitamin A and are touted to be anti-aging.
There is another side to the trend of looking natural, according to Fashionista. Some women undergo procedures to look natural. A semi-permanent lip tattoo called lip blushing has gained 130 percent more mentions on the Yelp review site. Searches for platelet-rich fibrin (PRF) treatment on Yelp increased by 44 percent. PRF uses the patient's own blood to treat facial hollows and wrinkles. Other dermatological treatments such as MicroTox, Aquagol, and Morpheus RF micro-needling are also expected to gain more popularity. What they all have in common is that results are subtle and, therefore, look natural.
Dental Health
Good teeth can make a person more attractive. They give a person more confidence to smile and laugh without reservation, whether in person or on Zoom. Regular visits to a dentist's office will ensure that teeth are maintained in good condition. There are also treatments available for problems like crooked, overlapping, or buck teeth. If a tooth is lost, it can easily be replaced.
Vogue notes that there has been increased interest in upscale dental products. For instance, Spotlight Oral Care sells one set of teeth-whitening strips every two minutes. Every three minutes, it sells a sonic toothbrush. A celebrity dentist in London sells a whitening pen that uses mica to make the teeth sparkle.
Hair Care
The trend in hair care is to keep hair strong and healthy. Hair treatment products from natural ingredients are also popular. Hair color is still the rage, although women will be choosing formulations that are not damaging to the scalp and hair strands. Glossy reports that data from Ultra Beauty shows that coloring the hair soft apricot, pink-blonde, and gray will be fashionable.
Hairstyles may be having a wild moment this year. On Pinterest, searches for shaved head designs increased 12 times, while searches for short mohawks increased by 200 percent. Searches for mullets increased by 190 percent on Pinterest and 73 percent on Yelp.
On-trend eyebrows look naturally bushy and are combed upwards. They are kept in place by eyebrow pomade or gel. Some products also contain hyaluronic acid and B5 to keep brow hair healthy. Stray strands growing underneath add to the natural look.
Makeup
Once again, women will go toward products with natural ingredients. The look of natural skin is in; therefore, the foundation is either left off or replaced with a tinted sunblock and moisturizer combination. Skin must look dewy, so the preferred blush is either a cream, a gel, or a stain.
Masks are still required in some places; hence, lip color must be non-transferable. Unlike old stain formulations that are drying to the lips, new ones are the opposite because they can also act as lip moisturizers. With the rest of the face looking subdued, lip color can range from "my lips but better" to bold.
Staying Beautiful
What is interesting in the beauty trends for 2022 is the mindfulness involved in choosing products. They must be sustainably sourced, manufactured, and packaged. Also, they must have natural plant-based ingredients, and they must not be tested on animals. Of course, they must have no toxic effects on the body. Such mindfulness already reflects a beautiful spirit that will surely shine through.